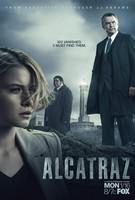 TV Info
---
Episode Premiere
February 20, 2012

Distributor
Fox

Genre
Drama

Show Period
2012 - 2012

Production Company
Bad Robot Productions, Warner Bros. Television


Cast and Crew
---
Director
Brad Turner
Screenwriter
Toni Graphia
Main Cast
Sarah Jones as Detective Rebecca Madsen
Jorge Garcia as Diego Soto
Sam Neill as Emerson Hauser
Jason Butler Harner
Jonny Coyne
Robert Forster
Santiago Cabrera
Parminder Nagra
Synopsis
---
As Lucy remains comatose, Dr. Beauregard explains to Hauser that none of the advanced technologies have been effective in reviving her. She remains in a deep sleep, lost in dreams. The doctor suggests that Hauser should read to her to draw her closer to the surface, where science might finally reach her. He offers him "The Carpetbaggers," one of Lucy's guilty pleasures. She needs a reason to come back, Beauregard suggests, adding, "Love is a good one." However, Hauser resists and tells Beauregard to summon him when he has a more concrete method to explore.
At a high-energy nightclub, a customer asks the bartender to make sure that his friend gets drunk during his bachelor party. When the bartender responds with a cryptic quote from Jules Verne, the customer is irritated. The bartender offers to put together a special cocktail for the bachelor party, surreptitiously crushing up an unusual ingredient for the drink.
Then the bartender flashes back to the Alcatraz recreation yard, where he's introduced as an inmate named Johnny McKee; he's studying an insect in a jar. Another prisoner tells McKee that he's been summoned to meet with Cullen, and he has no choice but to respond. Cullen, an influential, intimidating inmate, tells McKee that he wants the prison librarian killed for providing shanks - and he wants him killed quietly, by McKee's signature method: poison. McKee wonders what happens if his answer is no. Cullen tells him that people don't want to say no to him: "Get the job done or it'll be you who needs killin'."
Back in the present, McKee serves a round of drinks to the bachelor party. After imbibing, they swiftly grow ill and drop to the floor as McKee calmly folds up his apron and leaves the nightclub.
Late at night, in the task force's Alcatraz headquarters, Doc breezes his way through an elaborate video game until the computer's facial recognition program spots McKee in a viral video taken of the nightclub poisoning. Doc immediately recognizes McKee, who had killed more than 70 people in 1958. Doc calls Rebecca to alert her.
Rebecca and Doc arrive at the crime scene, where Doc recaps McKee's history: He was a smart, shy loner from Oregon who taught organic chemistry, but he turned to poisoning people. At his high school reunion he poisoned 42 people by posing as a janitor and dusting their food with a pesticide. McKee usually relies on cyanide, and typically his victims are male, but it was never determined why.
Rebecca shows the nightclub manager McKee's photo, and he recognizes him as his most recent hire behind the bar. From the job application information, Rebecca sets to tracking McKee. Meanwhile, during an interview, McKee successfully lands his next job as a cabana boy at a posh country club.
McKee's listed address turns out to be phony, prompting Doc to recognize the numbers as McKee's cell on Alcatraz. Doc realizes that Jack Sylvane, the first prisoner the task force captured, was housed in the adjoining cell.
Hauser uses the task force computer to delete the viral video of McKee's attack from the Internet. Then Rebecca tells Hauser that she wants to speak with Sylvane at the prison where he's incarcerated. Meanwhile, Doc is nervous about making a solo visit to Rebecca's forensic scientist friend, the geek girl Nikki, to get the toxicology results.
Among McKee's effects they discover a jar of petrified insects, the novel "20,000 Leagues Under the Sea," and other Jules Verne literature. Doc reveals that McKee pleaded not guilty to killing his classmates, even though he was discovered on the scene after staying back to watch them die. McKee called it "justifiable homicide" because the players on the football team were bullies, and a photo of a facially scarred woman they find suggests that McKee was not their victim.
At the country club, McKee receives some dismissive abuse from one of the club members. This prompts him to dose the pool filtration system with a deadly chemical.
Back in 1960, McKee surreptitiously requests a "pig-sticker" from the prison librarian in return for a girlie magazine. McKee takes the knife and entices the librarian to attend the evening movie.
In the present day, McKee studies the results of his handiwork at the club, as several members float face-down in the pool.
Hauser has Jack Sylvane delivered to Rebecca. She wonders about the guards who escort him, but Hauser tells her to start her questions. To get Sylvane to cooperate, Rebecca sidesteps Hauser's "bad cop" attitude; she offers him a photo of his former wife left in his box of possessions after he disappeared 50 years ago.
Sylvane reveals that he'd been in San Francisco a few days before he first encountered Rebecca, and he's as curious how he got there as she is. At Hauser's insistence, Sylvane recalls a conversation he shared between cells with McKee. McKee had told him about Ginny Winters, a pretty schoolmate with whom he'd shared a long, romantic night of malt shop conversation about Jules Verne. Ginny was attracted to McKee's intellect over the other boys in their class, and she kissed him. When Sylvane asked what happened to her, McKee responded, "I couldn't tell you."
Sylvane also recalls McKee's obsession with Verne's writing and predictions about a future he believed would come to pass, as well as the jar of bugs McKee kept and the poisonous nightshade plants he cultivated by working in the garden - plants that continue to grow on the island. As Hauser tries to conclude the session, Rebecca asks Sylvane if he knew her grandfather Tommy Madsen. Sylvane recalls Tommy's constant stints in the infirmary and Tommy's claims about "a Hole underneath the Hole." Sylvane also notes Rebecca's last name and tells her that she has the same eyes as Tommy.
Doc visits Nikki, who provides info on the toxicology results while distracting him as she slips off her scrubs, revealing the Golden Age Sandman t-shirt that first caught his attention. Meanwhile, Rebecca and Hauser investigate the country club crime scene, noting that nightshade was not the chemical McKee used to poison the pool. As Rebecca wonders if he might target the city's water supply next, McKee works on creating a toxic gas in a laboratory and tests its effectiveness on a mouse.
In 1960, Lucy examines McKee under the watchful eye of Warden James, trying to determine why his victims were primarily men. When McKee insists on being coy, James ends the session.
In the present day, Rebecca, Hauser, and Doc visit a Chinese herbalist. Hauser's unexpected mastery of Chinese reveals that McKee was able to obtain a delivery of nightshade from the herbalist, who provides them with an address: an abandoned high school where McKee could work unobserved.
Investigating the location, they discover that McKee is gone but find evidence that he's created the grassy-smelling poison phosgene, a water-soluble chemical that turns to gas. Using a Jules Verne-based "the future is now" example found among McKee's clippings, the task force reasons that McKee plans to strike at the underground subway tube that travels beneath the San Francisco Bay, as McKee puts his plot in motion by knocking out the subway's driver.
In 1960 the inmates assemble for movie night, with McKee offering a saved seat to the prison librarian. After Warden James introduces the Western "Born Reckless," starring Mamie Van Doren, Cullen sits next to McKee and reminds him that the clock is ticking on his task; McKee says that he's just waiting on the grand finale.
Back in the present day, McKee stops the subway train and begins to attach his poison canisters to the air circulation system.
As the movie concludes in 1960, McKee slowly draws the shank he received from the librarian, its blade coated in nightshade. McKee asks the librarian if he enjoyed the film, and when the librarian claims that he did, they move on back to their cells. A prison guard scolds Cullen for lagging behind, and when he investigates more closely he realizes that Cullen is dead. When the librarian asks McKee who might have been bold enough to murder Cullen, McKee responds: "It could be anyone. Nobody likes a bully."
McKee watches as the poison gas begins to filter into the passenger compartments as the task force rushes to prevent disaster. Hauser uses a fire ax to shatter the train's glass windows and allow the passengers to breathe and escape. McKee flees into the subway system, with Rebecca and Hauser in pursuit. McKee jumps Rebecca, and they struggle. Just as she overpowers him, he rolls onto the electrified rail and is shocked into unconsciousness.
As TV newscasters broadcast the story of the subway disruption, Doc tells Rebecca what he's learned about Ginny Winters: Ginny's facial scars were the result of a bottle of acid dye - a form of cyanide - exploding in her face; no one ever discovered what caused the accident.
Back in 1960, Lucy questions McKee a second time, as the inmate denies any responsibility for Cullen's death. Still, he can't resist taunting her even as Warden James makes a "ding" sound every time he believes McKee is lying. Lucy asks him about Ginny Winters, and McKee pleads ignorance at first. Then, however, he reveals that yes, they went on a single date but nothing else happened between them.
Lucy offers another scenario: Ginny brought McKee up to the darkened rooftop of the school and got him to slip out of his clothes, where he was surprised by the jeering football team and ultimately struck in the groin with an errant firecracker that robbed him of his manhood. This, Lucy theorizes, is the beginning of McKee's search for vengeance, and she offers to treat him and make the memory go away - but only if he tells her the truth. McKee admits that Ginny did do what Lucy said. In retaliation, he burned her with acid; he says that he still dreams about her face. "OK," says Lucy. "Now I can help you."
In the present day at the secret prison facility, Dr. Beauregard tells Hauser that Sylvane has asked to see him. Sylvane gives Hauser the photo of his wife, insisting that he's done thinking about dead people and a life he'll never have. Sylvane wants to know what's going to happen to the recovered inmates. Hauser tells him that, despite the passage of 50 years, Sylvane belonged in prison then and will remain in prison now - nothing's changed. But Sylvane offers one significant change: he doesn't dream anymore.
Hauser walks to Lucy's bedside, takes "The Carpetbaggers" in hand, and discovers that the book cover actually hides Ovid's "Metamorphosis" underneath. Beauregard is amused that Hauser took him seriously, but Hauser's stony glare leads him to leave the room, and Hauser begins to read from the book for Lucy.