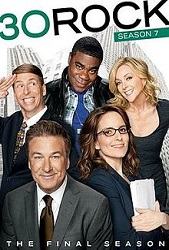 TV Info
---
Episode Premiere
April 12, 2012

Distributor
NBC

Genre
Comedy

Show Period
2006 - 2013

Production Company
Broadway Video, Little Stranger, NBC Universal


Cast and Crew
---
Director
Linda Mendoza
Screenwriter
Ron Weiner
Main Cast
Synopsis
---
Jack's excited to be opening the new couch factory, christening the building with his big ribbon-cutting scissors. But right before his big moment, a Dr. Singh calls him about releasing his mother Colleen from the hospital. Unbeknownst to Jack, Colleen had heart surgery last month. Despite a perfect photo op at the new factory, Jack quickly leaves to deal with the family crisis. He's clearly disgruntled: Colleen seems to ruin every significant moment in his life.
Jenna has a new rock star boyfriend: the blue-turtlenecked singer Russ from the children's band The Woggels. Dating him helps Jenna check off multiple boxes on her sexual walkabout to do list, including breaking up a band like Yoko Ono and the Beatles. A confused Liz advises Jenna to get back with Paul if the entire walkabout experience is merely a list to be checked off.
Tracy's upset. His oldest son, George Foreman, has been accepted to Stanford University. College is for nerds and Jordan men simply do not attend! Tracy vows to teach his son to be a proper Jordan. Together, they eat fast food off a naked woman, play baseball video games and "shoot" Kenneth dressed in a deer costume.
Jenna loves the attention she gets from dating a children's rock star, but Woggels lead singer Ian isn't happy that Jenna is following his guitarist Russ around. As Russ strums his guitar, Jenna encourages him to let his talent shine; Ian isn't the only one in the band who can write songs she tells him. "Yoko announcement!" Jenna declares. Russ' new song needs to be performed at the Gwammy's - the children's Grammy awards - or he's quitting the band. The ultimatum falls flat. Despite his bandmates' protests, Russ leaves the Woggels for a love affair with Jenna. Jenna checks off "Yoko a band."
At the hospital, the tension between Jack and Colleen is caustic. But with all options drained, Jack grudgingly offers to his mother that she can recover at his house with Liddy. Later Jack tells Liz about how he's been hoodwinked. Liz is positive Colleen had her surgery in New York to be close to Jack. She's 87 after all and may want to have "the talk" to clear all regrets between them. Jack sneers at an emotional chat with his mother. Liz insists that Jack talk with his mother; if he won't, Liz will!
The taxis circling Jack's home scare Colleen, so Jack moves her to the only logical space: Liz's office. Liz makes the best of her crowded room and asks Colleen about "the talk." Annoyed with Liz, Colleen throws her heart monitor's battery across the office. "You have two minutes to find that battery before I die," Colleen snaps. Apparently, the Donaghys do not like talking about their emotions.
George Foreman is officially joining Tracy's entourage. He's never had a day full of father-son activities, and he doesn't want the fun to stop. It's a dad's dilemma: have his son join the entourage or go to college? Tracy seeks Liz's fatherly advice.
Listening to Russ's new "Baby Kangaroo" recording, Jenna recognizes her stupidity for leaving Paul. She rushes out of the studio looking for Liz's counsel on how to recapture her lost love.
Colleen leaves for Florida, but Liz urges her and Jack to capitalize on their last "talk-portunity." Tracy and Jenna dash into the office with their own demands for Liz's advice. Both Tracy and Jenna need to communicate their problems with George Foreman and Paul, she tells them. Then, recognizing her opportunity, Liz preaches about communication between loved ones, hoping to open Jack and Colleen's eyes. But the Donaghys certainly don't need to talk, Jack and Colleen respond. They don't take their own advice though and begin apologizing for past deeds and issues, much to Liz's happy surprise. Colleen gives a special gift to Jack: her mother's jewelry box. Her heart surgery location was planned to be close to Jack and Liddy!
Tracy's talk with George Foreman runs smoothly; Tracy will always be proud of his son, even if he turns into a doctor or philanthropist. Poor Jenna is shocked when she sees Paul through the window, identically dressed like his new sex partner.
The Woggels are back together and singing silly songs about feelings.