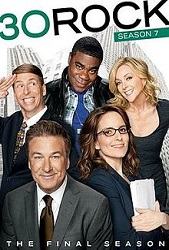 TV Info
---
Episode Premiere
March 22, 2012

Distributor
NBC

Genre
Comedy

Show Period
2006 - 2013

Production Company
Broadway Video, Little Stranger, NBC Universal


Cast and Crew
---
Director
Beth McCarthy-Miller
Screenwriter
Sam Means
Main Cast
Additional Cast
Synopsis
---
The annual TGS viewer walk-on contest is coming to a close. Liz has the unpleasant honor of sifting through the essay entries to find a worthy fan. She complains to Jack, but he's too busy trying to find a way to vault the disappearance of his wife, Avery, back into the national consciousness. He readies himself to go on The Today Show. But as Jack prepares to go on, Matt Lauer stops to tell him not to bother. There's been a mine collapse in China. With glee, Matt tells Jack that the victims are babies, and they're going to be rescued by puppies. It'll be a ratings bonanza!
Sensing that the boss is frustrated at being unable to get Avery's story back in the public eye, Jenna makes a brilliant suggestion. Jack should produce a TV movie all about Avery's story. Jack agrees it's a genius idea. But unfortunately for Jenna, Jack doesn't believe she has the right type of intelligence to play the part: namely, actual intelligence.
Despite Kenneth's success and a fancy award from the standards department, he knows he's still an NBC page at heart. He swings by Tracy's office to get him something, anything, he wants. Peeved, Hazel pulls him aside because he's encroaching on her territory. Kenneth snubs Hazel, informing her that Mr. Jordan has a special place in his heart.
In the TGS offices, Liz declares to the writers that they're no longer allowed to write about obscure Mutant Ninja Turtle characters, like Krang. Liz faces her next task: a non-speaking role for the contest winner has to be woven into a new skit. She's interrupted by Hazel, who storms into Liz's office to complain about Kenneth's attitude and the way he undressed her with his eyes. Liz commiserates with Hazel: men are encouraged to take what they want, but a powerful and tough woman is called a bitch! Liz decides to mentor Hazel towards a successful career in "the boys' club."
Hazel blends M&Ms and pickles into a delectable smoothie for Tracy, horrifying Kenneth. Tracy must choose between his current and former pages. Hazel hands Tracy a pinata, which wins him over. Kenneth begs Liz to let him help, but Liz is fully on Hazel's side.
In Liz's office, Hazel waits with a bottle of white wine. She confides to Liz that she's hit a rough patch in her romantic relationship: earlier today, she caught her boyfriend Razmig "banging the fattest chick" she's ever seen. Appalled, Liz advises Hazel to end the relationship immediately. But instead of being empowered, Hazel is outraged at the suggestion. She expected tips on how to spice up the bedroom, such as greeting Razmig at the door wearing nothing but false teeth. She storms out of Liz's office.
Carrying a crossbow and motorcycle helmet, Tracy and a smug Hazel walk past Kenneth. Clearly, Hazel is ignoring all of Tracy's pitfalls and allowing him to do whatever he wishes. "Why are you doing this?" Kenneth pleads. Hazel tells Kenneth it's her job, and she's going to handle it her way.
As Jack flips through potential actors to play him in the new movie, Liz piles her mentor woes on him. Hazel won't listen to any of her advice. Jack suggests Hazel needs to fail in order to learn. After all, that's what he did with Liz.
Prancing around the office, Hazel shows Liz her new leopard print clubbing outfit for the upcoming weekend in Vegas with Tracy. A confused Liz informs her of Tracy's gambling addiction and fear of magic. But then Liz reconsiders: maybe a weekend away from Razmig will do Hazel good. But Hazel has different plans; Razmig is accompanying her to Vegas. Liz's demand that she dump her destructive boyfriend only causes Hazel to laugh. Before she can get upset, Liz hears Jack's voice advising her to let Hazel fail.
Alone at home, Jack receives a mysterious phone call informing him that his wife is being dropped off in front of the building. A silhouette stands in the corner as Jack whips around, but Jack immediately recognizes Jenna, trying her best to impersonate Avery. The ploy works. Jenna's ruthless pursuit of self-interest changes Jack's mind - Jenna embodies the very spirit of his black-hearted wife. She has the role!
At his wit's end, Kenneth visits Jenna to devise a plan to talk to Tracy. "All the world's a stage. Just play the part," Jenna consoles. Momentarily confused, Kenneth glances at the paper taped to Jenna's mirror: the walk-on contest! To save Mr. Jordan from almost certain death in Vegas, Kenneth quits his job in the standards department for a chance to win. Liz, relieved she doesn't have to pick a potentially crazy person, automatically announces Kenneth the winner. Tracy, off his medication, stumbles his way through a skit on air. But suddenly Kenneth arrives and professes his undying love for Mr. Jordan. It's a live, awkward love-fest. Exasperated by the state of the show, Liz is unable to switch to commercial.
Liz pours the leftover wine, drinking her sorrows away with Jack. Clearly, his advice to let nature take its course was a disaster, she tells him. But suddenly Hazel appears to apologize. She tells Liz she was right all along. She's learned so much. What's more, she wonders if Liz would like to go to a bathhouse with her this weekend. Proud, Jack introduces himself as Hazel's grandmentor.