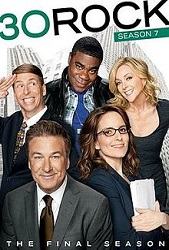 TV Info
---
Episode Premiere
February 10, 2011

Distributor
NBC

Genre
Comedy

Show Period
2006 - 2013

Production Company
Broadway Video, Little Stranger, NBC Universal


Cast and Crew
---
Director
Don Scardino
Screenwriter
Kay Cannon, Tom Ceraulo
Main Cast
Additional Cast
Synopsis
---
Both Liz and Jack are planning romantic getaways with their significant others. Liz brags to Jack about how she and Carol are so similar and he warns her it can be a double-edged sword because they share the same flaws. Liz tells Jack it's not a problem, because she doesn't have any flaws. Jack says he and Avery are both very stubborn, and just like Liz and Carol they are both dedicated to their jobs.
Jack takes Avery to the GH Summit in Toronto for one last trip before the baby is born; meanwhile, Liz is flying on Carol's plane to North Carolina, where the two will have a romantic getaway. Avery's water breaks and Jack wants to rush her to the hospital, but Avery vows to not have a baby in Canada because that will mean their daughter is... Canadian.
Liz's romantic getaway is going awry. Carol's plane hasn't taken off yet and passengers are getting restless. Carol keeps telling Liz 30 more minutes, but it's obvious they aren't going anywhere because of a crowded runway. Passengers are pleading with Liz to talk to her boyfriend. Carol tells Liz that he can't meet the passengers' demands for food, air conditioning or clean bathrooms and everybody is going to have to just sit tight.
Now that Tracy has achieved his EGOT status, he's being flooded with requests to speak at different functions. Kenneth reminds Tracy that with his new status comes new responsibilities. Tracy finally breaks and runs away to Africa, even if "Africa" is really just a giant stage set.
Avery and Jack are still desperate to get out of Canada before their daughter is born. Jack flags down a Winnebago that agrees to take the two across the border during the snowstorm. Jack takes a look in the back of the van and realizes it's a mobile meth lab, but Avery still wants to get to Buffalo.
A frustrated Liz demands mutiny on the plane and tells the passengers that Carol really can pull up to a terminal but he is proving a point that Liz should never challenge his authority. Carol comes out of the cockpit and screams back at Liz that he never would have had to ground the plane for so long if Liz just apologized for calling him bad at his job. Suddenly, all the passengers side with Carol.
Later that night, Liz goes back to her apartment alone after she and Carol break up. She gets a phone call from Jack announcing the birth of his daughter. Liz is surprised Jack went along with having the baby in Canada, but he told her that he realized just how crazy it was of him and Avery to try to get across the border in a meth lab and instead, he decided to do the right thing and have the baby in a hospital, even if it's in Canada.