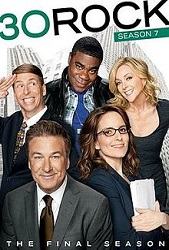 TV Info
---
Episode Premiere
February 03, 2011

Distributor
NBC

Genre
Comedy

Show Period
2006 - 2013

Production Company
Broadway Video, Little Stranger, NBC Universal


Cast and Crew
---
Director
John Riggi
Screenwriter
Matt Hubbard
Main Cast
Additional Cast
Synopsis
---
Jack enlists the Liz's help when it comes to taking Avery baby shopping. Jack explains that Avery doesn't have an inner circle of friends who know she's pregnant, and her bosses at MSNBC are clueless as well. Liz agrees to help out.
Avery's biggest fear is that her news competition, Carmen Chao, will find out about her pregnancy and tell the MSNBC executives. So, when she and Liz run into Carmen at a baby store, Liz covers, saying that she's the one who's pregnant. Liz gets suckered into participating in a story that Carmen's doing about single mothers over the age of 40.
Frank announces to the TGS crew that he heard a rumor that Liz is pregnant. Now he wants her to confirm it. Jack confirms the news, then privately thanks Liz for helping Avery out. Jack also informs Liz that Carmen really isn't doing a story about single moms, but attempting to call Liz's bluff.
KableTown exec Hank Hooper is in town and meets with Jack. Jack isn't a fan of Hank's overly friendly, teamwork-y attitude. Jack misses the days of cutthroat business tactics that he learned from Don Geiss, and begins to fear he doesn't have a place in the new company. Out of desperation, Jack steals Kenneth's idea of having a censorship bar at the bottom of the TV screen. When Hank loves the idea, Jack feels awful.
Jack pleads with Liz to continue her pregnancy farce because it's more important than ever that Avery keep her job at MSNBC. At her office, Liz is ambushed by Carmen and a TV camera. Carmen challenges Liz to take a series of pregnancy photos to prove she's really going to have a baby. Liz calls Carmen's bluff and agrees to the photo shoot.
After Kenneth's stolen idea is a hit with the KableTown executives, Jack feels overly guilty and admits what he did to Kenneth. Kenneth doesn't seem to mind. He and Jack are best friends; therefore it's not stealing. Jack demands Kenneth hit him. When he tries, Jack's reflexes kick in, and he accidentally knocks Kenneth out.
Jack comes clean to Hank about stealing Kenneth's idea. Hank admires Jack's honesty. Because of this confession, Hank knows Jack will fit in great with KableTown. Liz does her photo shoot, causing Carmen to stop her investigation. Avery gets her promotion. In order to repay Liz back for her support, Jack tells her that he and Avery are giving the baby Liz's middle name - "Elizabeth."