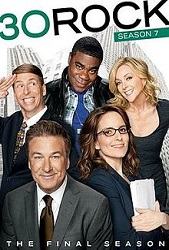 TV Info
---
Episode Premiere
January 20, 2011

Distributor
NBC

Genre
Comedy

Show Period
2006 - 2013

Production Company
Broadway Video, Little Stranger, NBC Universal


Cast and Crew
---
Director
Tricia Brock
Screenwriter
Jack Burditt
Main Cast
Synopsis
---
Jack is back from the island getaway where he married Avery. He fills Jonathan in on the details, including how Liz had to stand in as a last-minute best man. Jack checks out his marriage license only to realize it has Liz's name on it instead of Avery's!
In order for Kabletown to think he's cutting costs at TGS, Jack rents Jenna's dressing room out to an IT company, forcing her to move into Danny's dressing room. Danny's overwhelmed by the amount of stuff Jenna moves into his space and how close-quartered the two will be.
Liz lets the writers know about the wedding mix-up; she and Jack are planning to get an annulment tomorrow. Pete wants Liz to hold this as leverage against Jack so TGS can get a bigger budget for the show and better health care for the staff. Liz takes action and talks to Jack, telling him if her TGS demands aren't met, she won't sign the annulment papers. Jack declares war.
After Tracy gets the news that he might die soon because of his poor health, Angie asks Jack for a job to help double their income; she knows she has to start from the bottom. Jack knows the perfect job: Liz's intern! It's not long before the two ladies clash, and Angie accuses Liz of making her a servant. Liz fires Angie from her new job.
Unable to share a dressing room any longer, Jenna and Danny find a way to break the news to Kenneth, gently. He's devastated that they're breaking up and moving back to separate dressing rooms, but he understands.
After hearing Liz fired Angie, Jack gives Angie her own reality show, which will air in the same time slot as TGS. In retaliation, Liz holds a press conference declaring she and her husband Jack have donated a giant sum of money to New York public schools specializing in the arts.
Liz and Jack have to see HR about their marriage. They both assure the HR rep that there's nothing to worry about because they despise each other. As the HR rep reads a questionnaire to Jack and Liz, they realize they're a lot closer than they'd like to admit when it comes to their friendship. They declare a truce and sign the annulment papers.