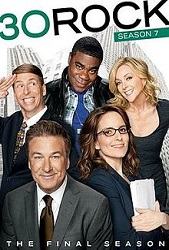 TV Info
---
Episode Premiere
October 21, 2010

Distributor
NBC

Genre
Comedy

Show Period
2006 - 2013

Production Company
Broadway Video, Little Stranger, NBC Universal


Cast and Crew
---
Director
Todd Holland
Screenwriter
Matt Hubbard
Main Cast
Additional Cast
Synopsis
---
Jack is on a roll when it comes to fixing problems. He's successfully created his own word, pitched a television show and had great sex with Avery - all before the afternoon. Now, Jack agrees to help get Liz to New Jersey so she can see Carol.
Liz tells Jack that she's going to break up with Carol. Jack calls Liz out and tells her it must be a "boning" problem and Liz admits he's right. Liz tells Jack that she's having intimacy issues with Carol. This is going to be a bigger issue to solve than Jack had originally thought.
Tracy is the new spokesperson for "Boys & Girls Club" but keeps screwing up his lines for the commercial. The director of the commercial is losing his patience because they don't have the budget to close down a city block for an entire day, which is where the commercial is being filmed.
Jenna feels honored that Carvel Cakes gave her a credit card for free cakes. Her first cake has a typo and they refund her money. So, she gets Kenneth to return every cake she orders with a typo, in exchange for cash. Kenneth helps Jenna out, until he finds out they are really stealing from Carvel. Jenna tells Kenneth to take his cut of the money and help his family back in Georgia.
Liz tells Jack that her intimacy issues go back to being nine years old and her mom thinking Liz had sexual feelings for the men on the posters in her room, including Tom Jones. Her mom tore down the posters and Liz started to believe that sex makes people go away. Jack is speechless after Liz's story.
Jack stumbles upon the set of Tracy's commercial, where the director pleads with Jack to help him get Tracy to remember his lines. Jack does the voiceover for Tracy in the commercial and now production can finally wrap. Jack's winning streak is back again. He's ready to help Liz out with her problem now!
After Carvel catches on to Jenna and Kenneth's scam, they ban her for life. But Kenneth needs to find another way to make money to send back home. They enlist help in the help of another Carvel Cake card carrier, Kelsey Grammar. The three of them continue their scam on Carvel Cakes with Kelsey taking the lead. When Kenneth realizes the Carvel cashier got fired because of the scam, he changes his ways.
Jack is sad that he wasn't able to fix Liz's sex problem. Until he finds out her sex issues with Carol started in Las Vegas, with a billboard of Tom Jones hanging outside their hotel room. Then Liz remembers that every time in history when she's had these issues, Tom Jones was somehow involved, whether it be his music or her ex's bad perm. Jack has just solved Liz's sex issue by telling her to avoid all things Tom Jones before getting intimate. This is a breakthrough.