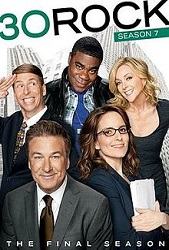 TV Info
---
Episode Premiere
May 06, 2010

Distributor
NBC

Genre
Comedy

Show Period
2006 - 2013

Production Company
Broadway Video, Little Stranger, NBC Universal


Cast and Crew
---
Director
John Riggi
Screenwriter
Kay Cannon, Robert Carlock
Main Cast
Additional Cast
Synopsis
---
It's Mom's Week at NBC and the TGS staff has been encouraged to bring their moms to work. Jack's mother Colleen lets him in on the rumor she heard about Nancy Donovan divorcing her husband and running around with a New York hotshot who pours scotch like a woman. Jack immediately tells Colleen to leave his personal life alone.
All the visiting moms lecture Liz on her decision to stay single until she's found the right man. Colleen tells Liz to stop waiting for her prince and accept that the man of her dreams might already be in her life now.
Verna reminds Jack to live up to his end of the bargain, which is a payment for each time she visits Jenna. Jack promises she'll get her check when the visit's over. Verna and Jenna argue over Jenna's refusal to wear the matching rompers Verna made.
Liz wants to know if Margaret's disappointed that her daughter hasn't settled down yet. Margaret tells Liz her standards are too high. After all, she didn't marry the love of her life, settling instead for Liz's father, Dick. This is all news to Liz, especially when she finds out her mother's first love is the famous astronaut Buzz Aldrin.
Colleen demands that Jack stop playing two women at once, so he tells her to stay out of his relationships. Colleen sneaks away, surprising Avery with a visit at work. Colleen advises Avery to hang onto Jack and hints that she may not be his only girlfriend.
Tracy can't recall where his mother is, so Pete hires an actress to play his mother on the show. Tracy lashes out at his fake mom, accusing her of not being famous enough to be related to him. Jenna confides in Tracy. At least he has a fake mom who's hired to care, because all Jenna's been doing with her mom is fighting.
Thanks to Jack, Liz finds Buzz Aldrin, who confesses he wasn't always the perfect man. He would have put Liz's mother through hell during his drinking days. Buzz is just happy to be at peace now, since he's been sober for 32 years. Liz realizes the moms of TGS were right. There is no such thing as the perfect man.
As Jenna gets ready for the show, Verna surprises her with a visit. Jenna's happy to see Verna wearing the outfit she suggested, and Verna's happy to see Jenna wearing the romper she made. Mother and daughter hug and make up just in time for the show. Tracy witnesses their embrace and decides to welcome his fake mom into his life.
Avery confronts Jack over his cheating; he needs to figure out what he really wants, soon. Immediately afterwards, Jack confronts Colleen, demanding that she stop her meddling. Colleen claims she needs to know someone will look after Jack when she's gone. When Jack asks her which woman he should be with, Colleen advises him to figure it out on his own.