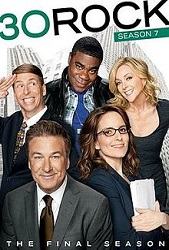 TV Info
---
Episode Premiere
February 11, 2010

Distributor
NBC

Genre
Comedy

Show Period
2006 - 2013

Production Company
Broadway Video, Little Stranger, NBC Universal


Cast and Crew
---
Director
Ken Whittingham
Screenwriter
Matt Hubbard
Main Cast
Additional Cast
Synopsis
---
Liz refuses to celebrate Valentine's Day this year and instead has scheduled a root canal and night of watching Lifetime movies. Meanwhile, Jack has scheduled three dates throughout town, as a way to distract himself from thinking of Nancy.
Jenna begins to panic because she hasn't received her annual creepy Valentine's Day present from her stalker, Maynard. Now, she's determined to confront him and find out why he's ignoring her. She fears he may have moved on to one of her peers, like Julia Roberts.
Liz faces the dilemma of finding somebody to drive her home after her root canal. Because it's happening on Valentine's Day, everybody she approaches seems to already have plans, including Kenneth, who will be attending an all-day abstinence rally.
Jenna goes to Maynard's work to ask him why he's no longer stalking him. He admits that he's seeing a therapist now and it might be time to break off his obsession, to Jenna's dismay. She always knew there would be an end to their relationship, but she thought it would end with her in the trunk of a rental car, not with Maynard moving on. Jenna feels special when Kenneth makes her a creepy collage so it looks like she still has a stalker.
Jack appears on MSNBC's "Hot Box with Avery Jessup" and instantly feels a connection with the right-wing broadcaster. The two share drinks afterwards and learn more about one another. Jonathan calls to give Jack an excuse to bail on his next date, which Jack rejects. Avery calls Jack out on his petty move and dismisses herself.
Avery agrees to give Jack another shot and he arranges for her to watch a live taping of TGS with him. While Jack is happy with the news, Liz is still trying to find somebody to drive her home from her root canal, since the male escort she hired has a chlamydia flare up.
Jack sets up a phony VIP section at TGS just to impress Avery. This includes a visit from NBC artist-in-resident Jon Bon Jovi. Jon tries to offer Liz advice on dealing with Valentine's Day but she pushes him aside. Then Jon tries to mingle with Avery and Jack, but Jack dismisses him and the two leave TGS for a more private date.
Liz goes ahead with her root canal, despite not having somebody to take her home afterwards. During her anesthesia haze, she hallucinates seeing her three great loves, Drew, Dennis and Floyd. Liz realizes she really does want to be loved, but she's still busy trying to find out who she really is.
The morning after Valentine's Day, Avery prepares herself for the walk of shame from Jack's apartment. Jack wants her to stay and says he can be the relationship type. Avery changes her mind when she sees Jack's caring side as she follows him to pick up a drugged-out Liz from the dentist and tuck her in at her apartment.