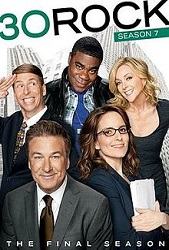 TV Info
---
Episode Premiere
February 04, 2010

Distributor
NBC

Genre
Comedy

Show Period
2006 - 2013

Production Company
Broadway Video, Little Stranger, NBC Universal


Cast and Crew
---
Director
Don Scardino
Screenwriter
Ron Weiner
Main Cast
Additional Cast
Synopsis
---
Jenna's having a meltdown when she finds out her mother is in town. Knowing she's only here to ask for money, Jenna turns to Jack to find the strength to say "no." Jack tells her it's simple to reject a mother, say "no," talk low, and let her go.
Frank temporarily has to move in with Liz and they immediately butt heads. Liz chastises Frank for his smoking, while he chastises her for her daily diet of donuts and Cornholes! Liz starts to believe the fire in Frank's apartment was no accident and that the two of them have been brought together to help each other stop being gross.
Jenna meets her mom for coffee and remembers all the steps that Jack taught her when it comes to saying "no." But Verna throws Jenna off by offering to give back the money Jenna has loaned her all these years. An emotional Jenna caves in and welcomes Verna back into her life.
Jack finds Jenna in her dressing room and is eager to hear how her meeting with Verna went. Jenna can't wait to tell Jack that her mother has changed and things are perfect now, as perfect as a John Mayer song. Jack tries to convince Jenna that people do not change.
Verna sets up a surprise party for Jenna, including a cake with Jenna's face on it. Jack is still convinced Verna is going to ask a giant favor from Jenna in front of all her friends. Liz tries to assure Jack that his mother is completely different from Verna.
Verna takes the spotlight and publicly apologizes for all of her past behavior with Jenna. She has one request and it is to finally sing a duet with her daughter in front of all her friends. Jack remains untouched by the whole scenario.
The next morning, Jack finds Verna in his office. She pitches him a reality show about her and Jenna's relationship. As soon as Verna leaves, Jack rushes to Jenna to tell her he was right about Verna this whole time. Once he sees how happy Jenna is, Jack stops himself from revealing Verna's true intentions.
Liz sets out to prove Frank is smoking again and uses Pete's nanny-cam to set a trap. When she shows everyone in the writers' room the footage, they are disgusted with what they find -- Liz sleepwalking and eating junk food in her night Spanx and Frank carrying on an affair with the TGS cleaning lady.
Jack sets up another meeting with Verna. He tells her that instead of a reality show, he'll pay Verna to visit Jenna on key important dates in the year and he will even throw in a tarp for her traveling washer and dryer. Not knowing Jack and Verna's arrangement, Liz can't wait to rub it in his face that he was wrong about Jenna's mom this whole time.