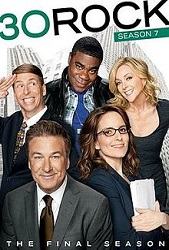 TV Info
---
Episode Premiere
January 21, 2010

Distributor
NBC

Genre
Comedy

Show Period
2006 - 2013

Production Company
Broadway Video, Little Stranger, NBC Universal


Cast and Crew
---
Director
Beth McCarthy Miller
Screenwriter
Vali Chandrasekaran, Tom Ceraulo
Main Cast
Synopsis
---
Everybody at TGS is tense and gloomy due to the dreary winter weather. Meanwhile, Jack is continuing his platonic friendship with his high school crush, Nancy, by Skyping with her in his office. The two friends continue trying to find a perfect time to meet up in either Boston or New York.
Liz suggests to Jack that the TGS staff take a field trip to get out of their rut and suggests Miami. Jack loves the idea, only wants to swap out the sunshine state for Massachusetts. With the show on a budget, that means the TGS staff is taking a bus to Boston to stay at a cable-free hotel where each employee has to pair up, causing the staff to make dibs on certain roommates.
The staff arrives in Boston and sets up shop at the NBC Boston affiliate building, where an employee named Sean takes pleasure in picking on Jonathan and Kenneth. Liz visits Jack in his makeshift office and discovers it looks exactly like his New York office. He convinces her there are seven things missing from this office and challenges Liz to find them.
Jack's face lights up when Nancy shows up at Jack's Boston office. Jack offers his married friend a tour of the station and the two have fun at the news desk. Nancy breaks down and says her husband left her and took a job in New Orleans, but neither one has officially asked for a divorce. Jack acts surprised to hear about Nancy's marital woes.
With the staff already hating Boston, Liz encourages everybody to take time to tour the city. Tracy flips out during the Freedom Trail tour and starts calling John Hancock the rich white devil. Tracy declares, "We didn't land on Plymouth Rock, Plymouth Rock landed on Mars!"
Liz and Pete enter a writers' room filled with disgruntled employees who blame Liz for the bad food and their foul moods. Kenneth takes it so far as to blame Liz for winter. Frank demands that Liz blame somebody and she makes up a scapegoat's name, Dale Snitterman. Liz tearfully defends herself in front of her staff and receives a warm applause.
Nancy tells Jack that the only way she could afford a divorce from her husband is if she sells their house and collects half. Jack hatches a plan to purchase the house, but it will be Kenneth and Cerie, playing the roles of married couple Silas and Moronica Peppercorn, who complete the buy.
Liz's plan doesn't go well when Jack shows her that the imaginary scapegoat she created is a real man, whose office is in the building. Liz realizes she wasn't that creative with her fake name choice after all. Frank discovers Dale Snitterman's location and rallies the rest of the staff to charge after him. Liz has no choice but to go after a clueless Dale, along with everybody else.
Jack is ready to celebrate Nancy's big sale, but she's not ready to pop open the bubbly. She tells Jack she turned down the offer on the house and isn't ready to let go of her marriage of 23 years and start over. She refuses to listen to Jack's reasoning and tells him he gets four final words to her. He says, "I'll wait, not forever," to which she replies, "I'll try, wicked hard." The two end their exchange with a kiss.