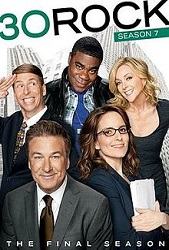 TV Info
---
Episode Premiere
January 14, 2010

Distributor
NBC

Genre
Comedy

Show Period
2006 - 2013

Production Company
Broadway Video, Little Stranger, NBC Universal


Cast and Crew
---
Director
Don Scardino
Screenwriter
Steve Hely
Main Cast
Synopsis
---
Jack is so relieved that there is finally a man on the show he can relate to when it comes to women, sports, and overall coolness. Jack encourages Danny to take full advantage of all the things being a star on TGS has to offer.
Jenna is excited over her audition on Gossip Girl. She thinks she's up for the role of a NYU freshman heiress and Liz and Pete don't have the heart to tell her she's up for the role of the heiress's mother. Liz hopes she will be dead before Jenna finds out the truth.
After a guys' night out with Danny, Jack begins to suspect he's having an affair with Liz. Jack confronts Liz in his office with a "black light attack" and finds handprints on her. Liz breaks down and admits that she and Danny have been fooling around on the side. Jack demands Liz end her relationship before it affects the show.
After Jenna finds out she's up for the role of the mother in the Gossip Girl audition, she immediately breaks down to Liz. Liz advises Jenna to embrace her middle-aged self and go the elegant Meryl Streep route with her career. Jenna says she'll follow the footsteps of the woman she calls her acting inspiration: Madonna.
Jack is annoyed that Danny missed their dinner together and goes directly to Liz's dressing room. He finds a part of Danny's costume in Liz's couch and immediately realizes Liz never broke things off. Liz calls Jack out on his jealousy -- he's upset that Danny chooses to make-out with her instead of being Jack's alpha-male buddy. This is war.
In order to practice raising a daughter, Tracy asks TGS writer Sue to be part of his entourage. Tracy now finds he's being the overprotective father and pushes Sue to her limits. She storms out on Tracy and his entourage in favor of a night of partying. The next morning, Sue acknowledges Tracy was really just caring for her and in return, he lets her go out in the world to learn from her own mistakes.
Liz talks Jenna out of her latest plans to make herself look younger by promising she'll unveil her friend "Tom" to the world, on the condition that Jenna reveal her real age. Jenna is shocked Liz would go so far for a friend. Two days late, Liz comes to work sporting a mustache she named after Tom Selleck.
Jack tells Danny he knows about the make-out sessions with Liz. Danny defends himself, saying he's just having fun, but Jack tells Danny to end it all, immediately. Jack lies and tells Danny he's in love with Liz. Danny chooses his friendship with Jack over his secret relationship with Liz.