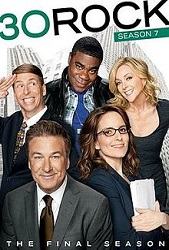 TV Info
---
Episode Premiere
December 10, 2009

Distributor
NBC

Genre
Comedy

Show Period
2006 - 2013

Production Company
Broadway Video, Little Stranger, NBC Universal


Cast and Crew
---
Director
Beth McCarthy Miller
Screenwriter
Tina Fey
Main Cast
Additional Cast
Synopsis
---
Liz makes her list of what she's getting her co-workers this year for Christmas. She's stumped when it comes to Jack. Jack refuses to give Liz any clues on what she should get him, saying she should be able to figure it out by now.
Jack submits a "YouFace" profile online after GE acquires the social networking company. From there, he gets "finger tagged" by his childhood crush, Nancy Donavan. Things get brighter for Jack when Nancy comes to the city and schedules a visit with him.
Growing tired of Jenna's diva attitude, Pete decides on revenge, by giving Danny the singing solo in this season's TGS holiday episode. Danny refuses to be part of Pete's plot, but suggests a duet with Jenna, instead. Pete loves the idea of Jenna being forced to share the spotlight during the big musical number.
Jack has a great day with Nancy and goes back to the office to check on her "YouFace" updates. Cerie points out that Nancy's relationship status has gone from "working on it" with her husband to "weirdsies."
Jenna does whatever she can to keep Danny from sharing her spotlight and finally Danny confronts her. She admits singing the big music number each year brings back the only decent memories of Christmas she's ever had, back when her mom would make her sing carols at the mall, while she would shoplift. Danny begins to sympathize with Jenna.
After Kenneth discovers the writers made up their own religion to get out of participating in his Secret Santa gift exchange, he begins to question his own beliefs. Pete, Lutz, and Toofer feel terrible for their actions. But, later on, the guys are arrested during a case of mistaken identity and Kenneth's faith is restored, because his God has had His revenge.
Jack says his goodbyes to Nancy as she heads back home to Boston. Later on, Jack admits to Liz that after his time spent with Nancy, he's actually homesick. Liz assures Jack that Nancy will stay in touch, but Jack has his doubts. Liz excuses herself to continue her search for the perfect, creative present for Jack.
After hearing Jenna's sob story about her childhood, Danny decides to give her the ultimate present. He deliberately sings off-key during their duet, to make Jenna stand out even more. She relishes in her spotlight. Meanwhile, Pete's plan has backfired and he storms off the set.
Nancy surprises Jack back in his office and tells him her train to Boston was canceled. Nancy thinks this is a sign that she should take Jack up on his offer for a drink and also thinks she owes him a kiss for the wonderful time they've had in New York. But the kiss has to be high school style... no tongue.
A very happy Jack gives Liz her present, an original ticket from a high school play in which she starred, "The Crucible"; the ticket is framed using wood from the actual high school stage. Meanwhile, Liz reveals her present to Jack: a call to Penn Station declaring a bomb threat, which led to Nancy's train being canceled.