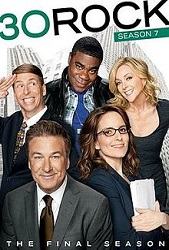 TV Info
---
Episode Premiere
November 19, 2009

Distributor
NBC

Genre
Comedy

Show Period
2006 - 2013

Production Company
Broadway Video, Little Stranger, NBC Universal


Cast and Crew
---
Director
Gail Mancuso
Screenwriter
Josh Siegal, Dylan Morgan
Main Cast
Additional Cast
Nathan Corddry
Chris Parnell
Synopsis
---
Liz is interrupted from her workout nap by a real estate agent showing her apartment. A confused Liz wants answers and finds out her place is becoming a condo and she can either buy or move. Liz knows she has to turn to Jack for advice.
Jack puts Kenneth in charge of NBC's green initiative for TGS. Kenneth and Jack both agree that global warming is nothing but a myth, but Kenneth knows he has to follow through on Jack's orders, because they are NBC's orders.
Using Jack's advice, Liz makes friends with her upstairs neighbor Brian in an attempt to buy his apartment, as well as her own, so she can expand her living space. Liz feels guilty about using Brian for his apartment but Jack reminds her this is New York real estate and there are no rules, like check-in at an Italian sex party.
Tracy informs Jack that it is "Take your black kid to work day," explaining why Tracy Jr. is hanging around. Jack asks Tracy if he ever regrets having children and Tracy says all the time. Jack admits that he's been thinking a lot about his legacy, especially since witnessing the mess Don Geiss' children are making with Don's will.
Liz realizes she might have gone too far by moving in with her new friend, Brian, all in an attempt to buy his place later. Jenna tells Liz to bring drama into the apartment and Brian will leave it to her in no time. Liz takes action. Brian comes home to find Liz in a crying fit while unpacking. Liz's plan backfires when Brian tells Liz he's gay and he's here to listen to her man troubles.
Tracy and Jack agree to get vasectomies and schedule appointments with Dr. Spaceman. While Tracy is under the knife, he starts hallucinating that his life is a Cosby Show. While in his dream sequence, Tracy realizes he never had the little girl he always wanted. Meanwhile, Jack has a bonding moment with Tracy Jr. and rethinks his own upcoming procedure. Both men cancel their vasectomies.
Liz takes Tracy's advice and has Dotcom pretend to be an angry ex-boyfriend who will constantly be hanging out at their apartment. Only Liz doesn't know Brian is a cop, and he takes Dotcom down with one swing and threatens to arrest him for harassment. Liz realizes her plan to take over Brian's apartment is not going to work.
Kenneth points out that in order for TGS to reach their goal of reducing their carbon footprint, Liz either has to toss out her mini-fridge or Frank will be allowed to continue peeing in sun tea jars and watering the flowers with them. Liz caves in and says Frank can continue with his watering method.
It finally hits Liz what she has to do to get Brian's apartment. She drinks a lot of iced tea and makes sure he catches her peeing in a jar. Liz's plan works and Brian allows her to buy his apartment. After all, there are no rules in real estate, even if Jenna and Tracy are disgusted by Liz's desperate actions.
Kenneth feels happy that he's doing his part in monitoring TGS's carbon footprint. He runs into the new maintenance man, Al Gore, who lets Kenneth know other ways he can help reduce his personal carbon footprint.