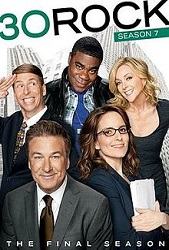 TV Info
---
Episode Premiere
November 12, 2009

Distributor
NBC

Genre
Comedy

Show Period
2006 - 2013

Production Company
Broadway Video, Little Stranger, NBC Universal


Cast and Crew
---
Director
John Riggi
Screenwriter
Ron Weiner
Main Cast
Synopsis
---
Jack informs Liz that while he was in Beijing, he found a Chinese version of her Dealbreakers book. Liz is flattered and they join the rest of the cast and crew to welcome the new guy, Jack Baker, to the set. Instantly, Jack decides their can't be two Jacks and changes the name of the new actor to Danny.
At dinner, Jack tells Liz that Sheinhardt Universal is interested in turning Liz's book into a talk show for Liz to host. Liz tells Tracy and Jenna about her latest venture, but they offer cautionary tales of being taken advantage of in the entertainment business. Jenna tells Liz to shop around for other offers, before settling on Jack's deal.
Liz breaks the news to Jack that she's decided to find an agent and explore her other options before settling for Jack's deal on the talk show. Jack wishes her good luck in the marketplace, but Liz assures him he shouldn't take her decision personally. But Jack gives Liz the cold shoulder.
Liz has lunch with her new agent, who is very young and very junior. In fact, Liz is Simon's first client, aside from dogs and monkeys. He suggests meeting with Jack Donaghy. Liz lets Simon know that she already talked to him. Liz quietly begins to doubt this whole agent thing.
Tracy and Jenna nickname themselves "The Problem Solvers" and feel it's their duty to help show Danny the ropes of being an actor on the set of TGS. This means treating Kenneth like a personal slave. Danny tells his new problem solvers he definitely will be treating Kenneth just as nice as everybody else.
Tracy is worried that Danny's advice is right and Kenneth may someday run the network. Tracy confronts Kenneth and asks him about his future career plans. Kenneth says he'd love to move up in the company. Tracy freaks out and tells Kenneth he no longer wants his assistance on anything. Especially if Kenneth will someday be his boss.
Jack is on the warpath and tells Jenna and Tracy to relay a message to Liz that he's ready to play business with her and business Jack does not play gentle. This means Jack will continue to make his Dealbreakers talk show without Liz, since Sheinhardt owns the rights to the book. Liz plays hardball back, threatening to sue Jack and NBC.
After both Tracy and Jenna begin treating Kenneth with respect, Kenneth realizes it's because of the new guy. Kenneth confronts Danny when he's already under pressure from his impending debut on TGS. Danny explodes at Kenneth. Kenneth congratulates Danny for officially being an actor and both men celebrate.
Liz sets up a meeting with a high-powered producer for her show and at the same time, Jack is meeting with his choice of new Dealbreakers host, Padma Lakshmi, for drinks. Liz realizes she should have just gone with Jack's deal, while Jack wishes he could get Liz back on board as host. After their meetings, Jack and Liz run to each other and admit they only want to do business with each other.