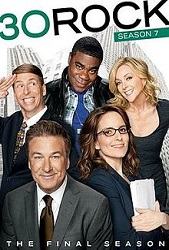 TV Info
---
Episode Premiere
October 29, 2009

Distributor
NBC

Genre
Comedy

Show Period
2006 - 2013

Production Company
Broadway Video, Little Stranger, NBC Universal


Cast and Crew
---
Director
Don Scardino
Screenwriter
John Riggi
Main Cast
Additional Cast
Ventriloquist Jeff Dunham
Synopsis
---
After news breaks that two celebrities have died, Frank warns Tracy to be careful because celebrity deaths come in threes. Tracy brushes off Frank's theory, but then begins think Frank is on to something.
Liz comes back from San Francisco and informs Jack that the search for a new comedian to join TGS still continues. Jack's determined to find a comedian to appeal to middle America and tells Liz to pack her bags, they are heading to Kenneth's hometown of Stone Mountain, Georgia in search of talent.
Liz and Jack drive through Stone Mountain and Liz explains her theory that all of America is the same when it comes to the sandwich and tries to make a point by ordering the South's equivalent to the Italian sub. The sandwich doesn't agree with Liz, making for a painful check-in at the hotel.
Jenna begins to kiss up to the writers in order to prepare for the new cast member to join the show. Frank, Lutz, and Toofer are tired of Jenna's efforts, especially when she brings her gay entourage in to join. Cerie tells Frank that the gays are really fun and they throw the best parties. Frank is determined to crash their Halloween party to find hot chicks.
Liz is still suffering the consequences of eating a Po' Boy with extra chuckle sandwich in Stone Mountain, and she is spending the night in the bathroom. With Liz out of commission, Jack vows to head to the Stone Mountain Laugh Factory solo and find the next great TGS star.
Jack returns from The Laugh Factory and tells Liz he's found his comedian: Rick Wayne and his ventriloquist dummy, Pumpkin. Liz tells Jack she's not hiring anyone until she meets them first. The two head off to The Laugh Factory.
Tracy is determined to find a celebrity to kill in order to save his own life. When he fails to scare Betty White to death, he goes after Jimmy Fallon, whom he knows as "Queen Latifah's friend." When Kenneth thwarts Tracy's plan, Jimmy tries to kill Tracy. But, Kenneth declares there are no rules of threes.
Jenna finds out what Frank is up to and turns the tables. She invites them to her fabulous gay Halloween with hot chicks, but tells them she'll take it all away if they don't guarantee her two good sketches a week, a promise to hate the new cast member, and no more making fun of Jenna. They all agree to Jenna's terms.
Liz begins heckling Rick. But Rick and Pumpkin start throwing harsh insults at her and Jack has to intervene. Liz's point is made. There is no real America. Jack asks the audience why are they laughing at such horrible jokes about Liz and when the insults turn to Jack, he attacks Pumpkin. The audience turns on Jack and he and Liz make their escape, but not before telling Rick that the TGS deal is off.