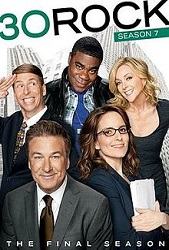 TV Info
---
Episode Premiere
October 22, 2009

Distributor
NBC

Genre
Comedy

Show Period
2006 - 2013

Production Company
Broadway Video, Little Stranger, NBC Universal


Cast and Crew
---
Director
Beth McCarthy Miller
Screenwriter
Robert Carlock
Main Cast
Additional Cast
Synopsis
---
Liz is on cloud nine since her book about dealbreakers has hit bookshelves. Back at work, she's surprised to see Jack suiting up to take the bus to DC. Jack has to put on a show during the economic crisis by taking public transportation and meet with a task force dealing with microwave ovens. Jack assures Liz that he won't accept any kind of tax bailout.
Jenna announces she has landed the lead in a new movie about werewolves filming in Iceland and she needs to leave that night. When Liz objects, Jenna just tells her that the new actor Liz is hiring can fill in while she's gone. An angry Tracy interrupts their tiff to tell Liz her dealbreaker book is making Angie rethink everything about their marriage.
Jack is shocked to find his nemesis, Devin Banks, on the task force Jack is facing in DC. Later on, Devin reveals his secret to getting access to the inner circle of the Obama party, by having late-night girl chats with the President's daughter. Devin's scheme was just to bring Jack and the company down and now it looks like his plan is working.
Thanks to Liz's book, Angie sees the light and throws Tracy out of the house. He ends up on Liz's doorstep with his reef shark and announces he's moving in. On top of that, Jenna calls from Iceland on the set of "Night Stalkers" with a problem, the sun is not going down in Iceland; therefore, her werewolf film has hit a snag. Now, Jenna's forced to shoot this movie one minute at a time, but that's okay, she reminds Liz that at least there will be a new cast member to fall back on.
Jack barges into the writers' room and tells his staff they need to start brainstorming ideas to sell lots of microwaves, before the company goes bust. After Frank and Toofer give their ideas -- a bigger microwave to hold burritos and shoddy ones that break down more -- Jack announces, "We're GE, damn it, and we are going to make a giant, flimsy microwave."
It becomes clear to Tracy that almost every dealbreaker in Liz's book is about him, so he's out for revenge. He adopts all the dogs that Kenneth has saved from the dog shelter and moves them into Liz's apartment. Out of desperation, Liz and Tracy turn to Jack for help. Jack says that since Liz wrote about Tracy, it's his turn to write about Liz.
Jenna returns to TGS since Night Stalkers is taking a temporary permanent hiatus. Liz is relieved to see Jenna back at work, until Jenna announces that she's taking the rest of the day off. Liz can't seem to catch a break as the men at work turn on her for what she wrote in her book.
Jack is fresh out of ideas on how to make the microwave more appealing. Devin comes in to his office to gloat on taking Jack down. Jack's not willing to give up that easily. Sure, he may have been ruined as an employee, but he never took bailout money, meaning Devin failed at his job, too.
Liz is forced to sink to an all-time low if it means Tracy will end his war against her and clear the dogs out of her place. She agrees to write her life story as a porno film and Tracy can direct it. During filming, Liz watches porn Liz and porn Jenna's kissing scene and takes it as her cue to leave. Jenna and the rest of the guys continue to watch.