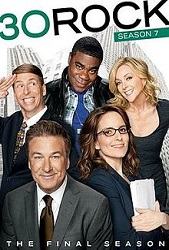 TV Info
---
Episode Premiere
April 23, 2009

Distributor
NBC

Genre
Comedy

Show Period
2006 - 2013

Production Company
Broadway Video, Little Stranger, NBC Universal


Cast and Crew
---
Director
Beth McCarthy
Screenwriter
Jack Burditt
Main Cast
Additional Cast
Synopsis
---
Tracy's making a list of possible gifts to give his wife to mark the 20th anniversary of the day they met. Liz puts in her two cents and suggests Tracy should just ask Angie what she wants. Tracy loves the idea and as a thank you, he gives Liz a denim jacket that reads "Hot Bitch" in diamonds.
Liz is shocked to see Elisa waiting in her office, since Elisa was supposed to be in Puerto Rico. Elisa confides in Liz that she knows Jack is the "the one," but she cannot marry him because of a terrible secret she's carrying. Elisa begs Liz to tell Jack that their engagement is off.
Just as Liz is trying to relax, Tracy barges into her office to blame her for Angie wanting him to get a tattoo of her face on his stomach. He can't do a "Sophie's Choice" and get the tattoo because taking off his shirt is his signature move.
The maid overhears Elisa's name come up and tells Jack and Liz that Elisa is a notorious black widow in Puerto Rico. Liz tries to look up Elisa's info online, but all the websites are in Spanish. Elisa walks in and confesses to Jack that it's true; she was once married and murdered her husband in a crime of passion when she discovered he'd cheated.
Jack tells Liz that he wants to forget Elisa's past and still marry her. Jack panics later on with the thought of getting married to a woman who can kill a man for cheating. Liz offers one simple suggestion to Jack: don't cheat on Elisa and he'll be fine. Jack is still unsure, so he turns to Tracy to arrange a test of erotic temptation to see if Jack will pass.
After meeting a hot EMT at work, Jenna tries to find excuses for him to come back, even if that means messing around with Kenneth's food allergies. Jenna hits an all-new low when she discovers Kenneth has passed out from consuming strawberries and will have to have his hands amputated as a result. She confesses her wrongdoings, only to find out Kenneth was faking his collapse to teach Jenna a lesson.
Tracy takes Jack to a club to test out his roving eye. Jack confesses to Tracy that men like them aren't destined to stay faithful to their women, but Tracy makes a stunning confession back: in the 20 years he's known Angie, he's never been with another woman. All the numbers he gives out to women are just directed to anchorman Brian Williams.
Jenna apologizes to Kenneth for messing with his food and drinks in order to reunite with her EMT crush, but she believes he's "the one." Kenneth feels bad and consumes his tainted water, so Jenna can make one last attempt of luring the hot EMT, and collapses in her arms. She calls Kenneth a remarkable son of a bitch and contacts 911.
Jack shows up on Liz's doorstep at four in the morning telling her that he's learned so much from just one night with Tracy. A jealous Elisa shows up as well and accuses Jack of prowling for women and going to Liz for a booty call. Jack calms Elisa down and tells her he cannot live with her jealousy and they break off the engagement.