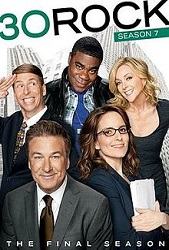 TV Info
---
Episode Premiere
April 16, 2009

Distributor
NBC

Genre
Comedy

Show Period
2006 - 2013

Production Company
Broadway Video, Little Stranger, NBC Universal


Cast and Crew
---
Director
Don Scardino
Screenwriter
Kay Cannon, Tracey Wigfield
Main Cast
Synopsis
---
Liz is having a hard time with her short-term suspension, since being accused of sexual harassment at the workplace. After her "pervert class," Liz tries to sneak back into 30 Rock, but Kenneth stops her and she's ordered to go back home. Liz tries to fill her days by creating useless chitchat with her uninterested doormen.
Kenneth feels it's time to come clean to Jack about the love of he has for one of the dancers from the show, Daphne. Daphne's makes Kenneth's heart skip a beat and he has a long-term plan to marry her. Kenneth's dreams are dashed when he discovers Daphne's already in a relationship with Dot Com.
While away from work, Liz discovers a new group of women who live in her building. The women don't work and spend their days with cocktails, gossip, Botox, and massages. Liz realizes she could get used this lifestyle of not having a job. She has enough in her savings account to live this kind of life for up to four years.
Tracy can't believe that Dot Com and Kenneth have let a woman come in between their friendship. Dot Com insists that he had no idea Kenneth had eyes for Daphne and never intentionally wanted to hurt him. Tracy realizes there is only way to solve this problem. He fires Daphne from the show.
Jenna's Janis Joplin biopic film title has to change again, and now is being called "Jackie Jormp-Jomp." Jack tells Jenna the only way for this film to generate any buzz is for her to start making appearances, anywhere! They start with the Kids' Choice Awards. Only Jenna gets upstaged on the red carpet by a cartoon character and is mistaken for Dina Lohan.
The awards ceremony begins and Jenna and Jack are forced to sit behind the Cyrus family and their funky hats. Things then go from bad to worse when Jenna is featured in the "in memoriam" feature of the show. Jack thinks this mix-up is just what Jenna needs to generate attention for her movie. Jack is ready to "Tupac" Jenna. He thinks she'll sell more tickets to the movie if fans think it was her last performance.
Liz graduates her sexual harassment awareness class and is given the green light to go back to work, but she's not ready. She sexually harasses her instructor and is ordered more time off of work so now she can hang out with her new group of friends. Though Liz is happy to be taking the break, Jack is freaking out. He needs to focus solely on "dead" Jenna's movie career and not TGS.
Jack tells Liz that her new friends may seem like they are living the life, but their lives are really filled with despair and Liz needs TGS. Later on, Liz begins to see her new friends for who they really are. They need physical violence in their lives to make them feel alive, and challenge Liz to a fight. Jack was right; she needs TGS in her life. Liz fights her way out of the women's circle and joyfully returns to her job.
Jenna's memorial TGS is a hit and she watches from backstage as the audience fights back tears. Jack is just moments away from selling the rights to "Jackie Jormp-Jomp," until Jenna discovers the fans are about to find out her real age. She ruins all of Jack's plans and hits the stage to cover up her real age on her memorial poster. She'll always be 32 and not "4-4-4-0."