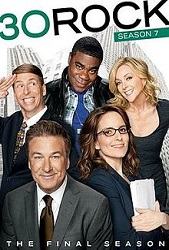 TV Info
---
Episode Premiere
March 19, 2009

Distributor
NBC

Genre
Comedy

Show Period
2006 - 2013

Production Company
Broadway Video, Little Stranger, NBC Universal


Cast and Crew
---
Director
Tricia Brock
Screenwriter
Tina Fey
Main Cast
Additional Cast
Jon Hamm as Dr. Drew Baird
Meredith Vieira
Synopsis
---
Liz comes back from her lunch break with Drew. Jack notices her takeout bag from one of New York's hottest restaurants, Plunder. Liz says it's amazing on how many advantages Drew gets for being good looking. From being stopped on the street by Calvin Klein and offered a modeling gig to getting out of parking tickets. Jack tells her Drew is living life in a bubble only reserved for good-looking people.
It's time for Tracy's contract to be renewed. Jack is feeling confidant because Tracy really doesn't need the money, so this should be an easy process. But, it's not. When Jack explains to Tracy that he should resign because he has no need to really work for money, Tracy thinks Jack's made his point and decides to quit and live off his earnings.
Liz notices more and more how much Drew attracts attention based on his looks. From the way women flirt to the way he's an awful cook, artist and lover, it's evident that nobody has ever told Drew the truth about anything because he's so handsome. Of course, Liz never tells Drew the truth, either. She wants somebody to make out at The Gap with.
Kenneth spills the beans to Liz that Tracy quit the show and Jack wanted to keep it a secret. Liz pokes fun at Jack for all the times he pointed out her mishaps in her career and now he can't even get Tracy renew a contract. Jack assures Liz that Tracy will be back to work by Friday's show.
Team Jenna is in full effect. Jenna wants a completely new image makeover and enlists in the help from the crew of "TGS" to help her out. First thing she's going to do is cut her hair and donate it to charity on the "Today" show. But, she has to make sure the hair stays stylish, like The Rachel on "Friends" and not like Felicity during the second season. She eventually chickens out on live television and decides to keep her over-processed locks.
Jack is still trying to get Tracy to come back to work. Grizz and Dot Com bring in Tracy's sons, who are ready for him to go back to work, too. They can't survive off their father's school lunches that consist of mayonnaise and cigarettes. Tracy Jr. accuses Jack of trying to make his family a stereotype, but Jack tells him and his brother George Foreman that he's trying his best to get Tracy back to work.
Jack corners Kenneth and asks him how he's handling Tracy's absence. Kenneth admits he still does all the same chores for Tracy, just not in the building. Jack knows that in order to get Tracy back on the show, he has to use Kenneth as bait. He orders Kenneth to cut Tracy off completely, in order to lure him. Quitting Tracy cold turkey won't be easy, but Kenneth agrees to the plan.
Kenneth caves in and goes back to working for Tracy. A frustrated Jack says that Kenneth has to choose between the page jacket and Tracy. Tracy announces that he is coming back to "TGS" if it means Kenneth can keep his job. Jack loves knowing that he can still pull off a deal.
Liz decides to tell Drew the truth about his life in a bubble. He tells her to treat him normally from now on. But after a day in the life of being treated like a normal-looking person, he realizes he hates it. He later tells Liz that he likes having those advantages and Liz realizes they aren't going to work as a couple. Drew leaves.