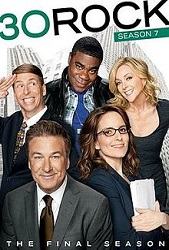 TV Info
---
Episode Premiere
March 05, 2009

Distributor
NBC

Genre
Comedy

Show Period
2006 - 2013

Production Company
Broadway Video, Little Stranger, NBC Universal


Cast and Crew
---
Director
John Riggi
Screenwriter
Ron Weiner
Main Cast
Additional Cast
Patti Lupone
Phoebe Strole
Christopher N. Smith
Synopsis
---
After the show, Liz and Pete head to the donut shop for snacks. There, Liz meets a pregnant teenage cashier and immediately gets the baby fever, again. She notices the adoption brochures next to the cash register and decides to befriend the cashier, Becca.
In an attempt to avoid all temptation of cheating on Elisa, Jack agrees to have a guys' night out with Frank and the rest of the writers. They share stories over drinks and head back to Jack's to watch "Harry and the Hendersons." Jack and Frank end up bonding over both being abandoned by their fathers.
After listening to Becca's heartbreaking story, Liz hires her as a "youth consultant" for TGS. Liz and Becca continue to grow closer as Becca talks about the baby's father, Tim, not being present. Liz also finds out that Becca is a singer and Liz believes the world needs to hear her music, especially the song, "Rainbows in the Cobwebs."
Kenneth is heartbroken to hear that Tracy doesn't know when his birthday is and that he has never had a party. He pleads with Jenna to share her upcoming birthday party with Tracy. Jenna reluctantly agrees to Kenneth's request. When Tracy takes all the attention away from Jenna at her party, she fakes a back injury and storms out.
After Jack finds out that Frank attended a semester of law school but had to drop out to take care of his mom, he enrolls Frank in Columbia Law School with a full scholarship. Frank's mom invites Jack to join them for a home-cooked Italian meal as a thank you. When Frank leaves the room, Frank's mom chastises Jack and tells him that Frank's dad was a mob lawyer and in hiding and she's afraid Frank will have the same fate.
Jenna pushes her injury further by rolling around in a wheelchair. When Kenneth won't stop talking about Tracy's birthday, Jenna comes clean and admits that she is perfectly fine. Tracy walks in and is happy that his birthday wish of Jenna being better came true. Jenna is touched by Tracy's generosity.
When Tim comes by the studio looking for Becca, Liz does her best to keep him away. Finally, her conscience gets in the way and she corners Tim and asks him if he really cares for Becca. When he tells Liz that Becca is his soulmate, she tells him to nut up, get a job, be responsible, and marry Becca and raise that baby together.
Jack tells Frank to quit school and go back to being a sketch writer. Frank tells Jack he wants to be just like him and law school is the place for him, but Jack takes back his scholarship. Frank doesn't want to leave Jack's side, but Jack insists. Jack knows what he is doing is best for Frank. Tim witnesses the entire scene and realizes that Frank and Jack are like that because they grew up without fathers. He reunites with his soulmate, Becca.