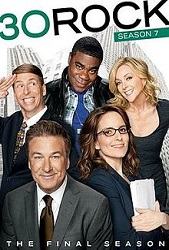 TV Info
---
Episode Premiere
February 26, 2009

Distributor
NBC

Genre
Comedy

Show Period
2006 - 2013

Production Company
Broadway Video, Little Stranger, NBC Universal


Cast and Crew
---
Director
Constantine Makris
Screenwriter
Matt Hubbard
Main Cast
Additional Cast
Salma Hayek as Elisa Padriera
Meredith Vieira
Brian Stack
Synopsis
---
Elisa is ready to have "the talk" with Jack to find out where their relationship is heading. She is about to leave for her annual three-month trip to Puerto Rico, but Jack persuades her to stay by saying, "I love you." Elisa and Jack agree that now her trip has been cancelled, they have to spend all their time together.
Tracy makes an appearance on Larry King Live and breaking news happens. Larry reports that the Asian markets have tumbled. Tracy predicts that the country will spiral out of control and New York will no longer exist. He believes if Wall Street crashes next, violence will increase and the streets will be unsafe.
Liz leaves her cell phone in a cab and now the driver keeps calling up Liz's co-workers to talk to Liz. The driver wants $2,000 else he will expose the "adult" photo that Drew took of Liz using her phone. Kenneth agrees to go to Queens to help her drop off the money. Of course, Kenneth has no idea that Liz needs the phone because of the photo. Things get worse when Liz and Kenneth are robbed by street thugs.
Jack and Elsa finally make love for the first time. Jack's business partners crash their evening in hopes of getting advice on what to about the Asian stock market. Jack tells his partners that he's choosing Elisa over work, but when he finds how much money he stands to lose, he changes his mind.
Elisa follows Jack to work and makes him realize the decision he made. She points out that the worst thing that could happen to Jack is if he were poor like everybody else. Jack tries to talk Elisa into going back to his place and waiting, but she refuses and tells him she's heading to Puerto Rico.
After Jack's mentor, Don Geiss, advises all of his employees to turn to love in a time of economic meltdown, Jack runs out of the office, determined to win Elisa back. He finds her waiting for a bus to JFK airport. He tells her she is all that matters and proposes marriage.
Kenneth cannot believe Liz lied about why she wanted her phone back. She tells him he isn't a real friend; therefore, she couldn't. An upset Kenneth leaves Liz in Queens. Liz tries to reason with the taxi driver over her phone, but to no avail. Kenneth shows up to prove his friendship. He discovers that Tracy's hiding place for his cash is in his page jacket. With the money, Kenneth is able to buy Liz's phone back from the cabbie.
The next day, everything is back to normal and the public blames Tracy's outburst on Larry King as the reason why the city went crazy. Jack comes to work and discovers Elisa's made him a tape. She believes Jack proposed to her out of panic and she has to collect her thoughts in Puerto Rico. Leaving Jack all alone.