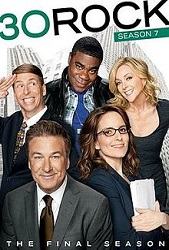 TV Info
---
Episode Premiere
February 05, 2009

Distributor
NBC

Genre
Comedy

Show Period
2006 - 2013

Production Company
Broadway Video, Little Stranger, NBC Universal


Cast and Crew
---
Director
Todd Holland
Screenwriter
Robert Carlock
Main Cast
Additional Cast
Synopsis
---
Jack is determined to win over Elisa's Puerto Rican grandmother. He has a sneaking suspicion she already hates him and then he figures out why. Jack bears a striking resemblance to the ultimate villain Generalissimo in her grandmother's telenovela, "Los Amantes Clandestinos."
After Liz's mailman keeps mixing up mail with her neighbor's, she goes to deliver it to him. By checking out his mail beforehand, she knows that Drew is a doctor, loves golf, is divorced, works with charities and likes baking. The icing on the cake comes when Liz meets Drew and he's extremely good-looking.
Tracy goes out with the former Wall Street investment bankers who are now TGS's new interns. He realizes he really can't party as hard as he thought he could, but convinces the guys otherwise. They all make plans to go out the next night, as well, despite Tracy's huge hangover.
Jack is so determined to win Elisa's grandmother over, he orders Telemundo to purchase "Los Amantes Clandestinos" so he can order the character assassination of Generalissimo. Elisa finds the entire gesture romantic.
Liz takes a cue from watching Generalissimo in action and goes after what she wants: Drew. Knowing he likes dogs, she lies and tells him she needs help looking for her dog, Buster. From there, she also lies and tells him she works on a number of pediatric charities. She invites him to drinks, but he says it's too early to date after his divorce and he vows to not give up on finding Buster.
Jack's plans are thwarted when Generalissimo doesn't die on the show. He pays Hector, the actor who plays the villain, a visit and to express his reasoning on why the character must die: it's for the love of a woman. Hector agrees to help Jack out by turning his character into the ultimate good guy for all the viewers to love. Jack's plan works.
Taking another cue from Generalissimo, Liz decides to have a party and invite Drew and only Drew. When Drew shows up with wine, she tells him he arrived on the wrong night, but encourages him to join her for a glass a wine; he accepts.
As Drew and Liz grow closer over wine and fondue, he develops a headache and Liz tells him the aspirin is in her purse. Instead, he takes the "Roofies" out of the bottle that Liz took from Tracy earlier. As he feels woozy, he also sees all the opened mail that Liz took to find out more about him. He freaks out and leaves Liz's apartment.
The next morning, Drew shows up with Liz's mail that he had already opened. He tells her judging from what she gets, she's somebody he would like to get to know. The two agree to start over and have a real first date.