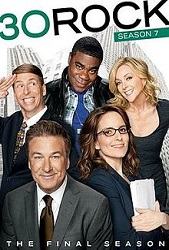 TV Info
---
Episode Premiere
January 08, 2009

Distributor
NBC

Genre
Comedy

Show Period
2006 - 2013

Production Company
Broadway Video, Little Stranger, NBC Universal


Cast and Crew
---
Director
Beth McCarthy-Miller
Screenwriter
Ron Weiner
Main Cast
Additional Cast
Synopsis
---
Jack holds a meeting in his office to discuss Tracy's recent spending habits. Grizz and Dot Com are concerned, as well. Tracy explains himself, saying that he's afraid Angie will divorce him if he ever has enough money to allow her to live off of half. Jack wants to meet with Angie and get her to sign a post-nuptial, to relieve Tracy of his fears of her stealing all his money in a divorce.
Jenna is determined to win the lead on the biopic movie on Janis Joplin. She is certain Jack can pull strings with the movie studio to get her an audition. Jack admits Jenna's idea is a train wreck, but he likes it. He places a call with the studio to get her an audition.
Liz is constantly having children on her mind. She touches the hair of someone she thinks is a young boy, but turns out is a little person. Stuart turns around and thinks Liz is coming on to him and asks her out. Surprisingly, Liz has a wonderful time with Stuart and decides to continue seeing him. She just hopes he doesn't find out the real reason she touched his hair.
Jenna is floating on air after learning she landed the movie role of Janis Joplin. She is in shock to discover that Martin Scorsese is making a rival Janis Joplin movie and has tapped Julia Roberts as the lead.
After Jack discovers a lump while peeing, he asks his mom's new nurse, Elisa, for advice. She checks him out and encourages him to see a doctor. She tells Jack to turn to people he loves for support, but Jack cuts her off and tells her he's fine and better off dealing with things alone.
Elisa tells Jack about her niece's party in the park and Jack shows up to apologize for his behavior earlier. Elisa invites Jack to stay and celebrate with her family. The party changes Jack's entire negative outlook on family, love and children.
Jack lets Liz know he's fallen in love with Elisa. He doesn't care what his biopsy shows, he wants to live life to the fullest. Just as he makes that announcement, Jack's doctor calls with the results. Tracy picks up the phone and gets the news, telling Jack that the test is positive, meaning the results are negative. Later on, Jack comes home to find Elisa packing up for the day. He grabs her and the two begin kissing.
Stuart finds out that Liz originally approached him because she thought he was a child, so he breaks up with her. Inspired by the "Sex and the City" movie, Liz tells Stuart if he wants to be with her, he should meet her on the Brooklyn Bridge at 2pm and they can make it work. Stuart shows up, but sees Liz mistake a little boy for Stuart. He throws the roses he bought for her down and storms off, leaving Liz all alone on the bridge.