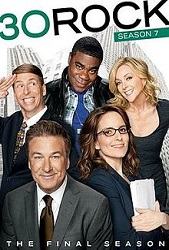 TV Info
---
Episode Premiere
November 06, 2008

Distributor
NBC

Genre
Comedy

Show Period
2006 - 2013

Production Company
Broadway Video, Little Stranger, NBC Universal


Cast and Crew
---
Director
Don Scardino
Screenwriter
Robert Carlock
Main Cast
Additional Cast
Synopsis
---
Liz is called to jury duty in Chicago, but tells Jack that she'll be back to work in no time. Before she takes off, Jack gives her some sleeping pills that are guaranteed to knock her out.
Jenna still wants compensation for her voice work in Tracy's video game. After the arguing escalates, Liz orders both of them to mediation. Their conversations turn sour because the real argument is who has it harder: white women or black men.
Jenna and Tracy decide to have a social experiment to decide who has it harder in America. Tracy becomes "Becky," a white woman. As Liz is waiting to head back to New York, she orders Tracy to stay indoors and to not have any contact with Jack while he's dressed as a white woman. Just as Liz's sleeping pills kick into overdrive, Oprah Winfrey sits down in the seat next to her on the flight.
Before Oprah can get a word in, Liz spills her deepest and darkest secrets. Oprah ends up offering advice to Liz and the two immediately bond. Oprah even lets Liz in on her list of her favorite things this year, including high-heeled flip-flops, saltwater taffy, and calypso music.
Liz goes back to work and is shocked when she sees Tracy dressed as Becky, but she's even more shocked when she sees Jenna dressed up like a black man. Jack sees both Tracy and Jenna and lets them know that white men have it harder than both of them. His statement is met with numerous eye rolls.
Tracy and Jenna call a truce when Liz announces that Oprah will be stopping by. The women of the office immediately want to know what Oprah is like in person.
After Kenneth discovers that Jack fixed some of the Olympic games to improve NBC ratings, he lost all respect for him. Jack is determined to win him back and apologizes to Kenneth for his behavior. Jack even rewards Kenneth for his good morale by hooking up cable in his apartment.
Tracy and Jenna are waiting for Oprah's arrival. A teenage girl walks in and sits down next to them, announcing she's here to help out Tracy and Jenna. Liz begins to piece the puzzle together and realizes she was hallucinating Oprah's appearance on the plane, thanks to Jack's sleeping pills. She was really talking to the spunky teen Pam the whole time.
As Liz talks to Jack, Jenna and Tracy are having a breakthrough, thanks to Pam's mediation. Liz feels great, but gives the credit to Pam for helping out. Jack tells her to act like a white man and take all the credit. Jenna and Tracy harmonize "Lean on Me" until Jack stops them.