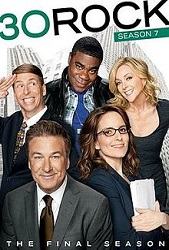 TV Info
---
Episode Premiere
May 08, 2008

Distributor
NBC

Genre
Comedy

Show Period
2006 - 2013

Production Company
Broadway Video, Little Stranger, NBC Universal


Cast and Crew
---
Director
Don Scardino
Screenwriter
Tina Fey
Main Cast
Additional Cast
Matthew Broderick as Cooter Burger
Rob Sedgwick
Ming Zhao
Marceline Hugot
Paul Scheer
Alice Schaerer
John Driver
Synopsis
---
Liz still can't get over the fact that Jack has taken a job with the government as part of Homeland Security, Extreme Weather Preparedness, and the War on the Poor. Jack assures Liz that he is never coming back to GE.
Kenneth is applying to be a page at the Summer Olympics in Beijing. His rival page at NBC, Donnie Lawson, is determined to keep Kenneth from going and vows to pull out all the stops to keep him from making the sign-up deadline.
Tracy is still working on his porn video game. Jenna and Grizz agree to lend their voices. Tracy is having a problem believing Jenna's acting, but thinks Grizz is doing a great job. Jenna gets a little too into the part, leaving the guys turned on.
Jack meets his new officemate, Cooter Burger. Jack is shocked when Cooter reveals that employees don't even get supplied with pens. Jack vows to change that and stands by his claim that if changes have to be made, they have to be made with pens.
Kenneth is worried that he will never complete his application by the deadline. He also confesses to Jenna that the process is hard because he doesn't know how to brag about himself. He throws the application away. Jenna secretly vows to help Kenneth.
Jack gets a phone call from his former assistant telling himk that Don Geiss spoke two words while in his coma, "Jackie Boy." Jack thinks this is a sign to go back to GE and take back his job. Cooter advises Jack that he will not let him quit and denies his resignation.
Liz's pregnancy tests come back positive and she begins to worry. Jenna tells her to remain calm because Floyd isn't the worst guy in the world to make a mistake with. Liz reluctantly tells Jenna that Floyd can't be the father because the last guy she had sex with was Dennis. Liz is actually excited to be a kick-ass single mom.
Cooter tells Jack that he's been trying to leave his job for two years now and the government won't accept his resignation, either. Cooter also admits that his real name is James Reilly but the President gave him the nickname. Cooter makes the decision to leave with Jack. But since resigning isn't an option, both men work together to try to get fired.
Dennis surprises Liz at her apartment. He puts all the pieces together and tells her he knows she's pregnant. He can't wait to raise the baby with Liz and even has names picked out already. Liz kicks him out of her apartment.
Jenna makes a DVD for Kenneth's Summer Olympic page application. The DVD contains all of Kenneth's everyday good deeds. Kenneth knows this is his shot, but he has just minutes to make the deadline. He rushes his application to the 27th floor and makes the deadline in the nick of time.
Jack and Cooter enlist the help of Jack's ex, CC, to help get them fired. She reluctantly agrees to help out by making it look like the men are completely incompetent at doing their jobs. Later on, Jack finds some alone time to sift through all his voicemails from a frantic Liz. The last message from Liz says she's found out she is not pregnant.
Jack pays Liz a visit. Her doctor told her that mass consumption of cheese curls led to the false-positive pregnancy tests. Liz also realizes now that she really does want to be a mother before it's too late. Jack agrees to help Liz adopt a baby.