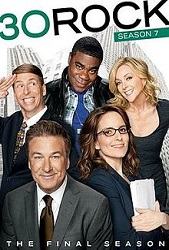 TV Info
---
Episode Premiere
November 30, 2006

Distributor
NBC

Genre
Comedy

Show Period
2006 - 2013

Production Company
Broadway Video, Little Stranger, NBC Universal


Cast and Crew
---
Director
Juan J. Campanella
Screenwriter
Jack Burditt
Main Cast
Additional Cast
Greta Cavazzoni
Michael K. Blakson
Annette Hunt
Ali Reza
Brian Stack
Synopsis
---
Liz got back together with her ex-boyfriend, Dennis. Jenna spotted the two together in the city. Liz told Jenna that Dennis was the only one who remembered her birthday last week and he called her and then they just started dating, again.
Jack gave Liz a lecture on living large. He said that she had to start acting like a winner because he only surrounded himself with winners. To start her off, he gave her a number to a very expensive restaurant in New York. Liz decided to bring Dennis there as a date.
Liz was embarrassed when Jack saw her and Dennis on their date. Dennis kept making immature comments, further embarrassing Liz. The next day, Liz did her best to avoid Jack, but it didn't work. She defended her relationship to Jack, but he really didn't care.
Tracy was tired of magazines calling him normal, so he did something far from it...he got a face tattoo! Between Jenna looking like a porn star burn victim and now Tracy's face tattoo; Liz had no idea what she was going to do with her show.
Josh had admitted his crush on Elizabeth Taylor and was surprised when he heard she had a present for him. Josh was shocked to see Elizabeth Taylor visit on the set. She was mad about his impersonation of her and beat him up for it! She beat him so badly, that Josh couldn't work on the show.
Liz discovered that Tracy really didn't get a face tattoo and that he had really had it drawn on his face with a pen. She couldn't believe the extremes he had gone through, just to prove he was not a normal celebrity.
Liz's train wreck of a show was saved when there was a huge black out and it had to be cancelled. She went home to break up with Dennis. She found him emotional over the hockey game he was watching and she ended up inviting him to live with her.