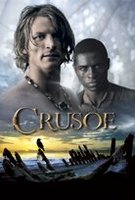 October 25, 2008 01:10:08
"
Crusoe
" next episode will show another effort by the main characters to get out of the island. Apt to the title, "The Mutineers" episode will feature mutineers' appearance on the island that brings another adventure for both Robinson Crusoe and Friday.
The arrival of the mutineers in search of supplies, gives some hope for Crusoe as a way to get free from British privateers and the Spaniards who pursue them to search a legendary treasure in the island. There is no other way for Crusoe except to use the mutineers' arrival by outsmarting them. Crusoe then makes an agreement with the ship's trapped captain in hopes that he can lead Crusoe and Friday back home.
...