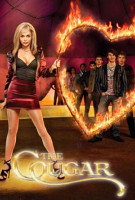 TV Info
---
Category
Reality TV
Genre
Reality, Romance
Starring :
Vivica A. Fox

April 16, 2009 03:04:01
To support the premiere of their new dating show "
The Cougar
", TV Land has launched a microsite where visitors can savor interesting features, exclusive content up to full streaming episodes. The special site is dedicated to give viewers more insight and behind the scene looks to the reality show where younger men compete to date 40-year-old woman, Stacey Anderson.
Among the features that can be enjoyed from the
microsite
are extensive photo gallery complete with bios of the men where fans can rate them, bonus footage taken from the guys' own video cameras, trivia, and also weekly blog by host
Vivica A. Fox
and Anderson herself. There's also
celebrity gallery
in tribute of the real cougars including
Demi Moore
,
Ellen DeGeneres
,
Halle Berry
and Barbara Hersey.
...