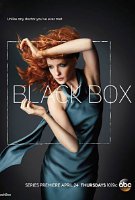 TV Info
---
Category
TV Series
Genre
Drama
Starring :
Kelly Reilly
, Ditch Davey, David Ajala, Ali Wong, Laura Fraser, David Chisum, Siobhan Williams, Terry Kinney,
Vanessa Redgrave

April 18, 2014 03:04:34
The sexual abuse accusation against Bryan Singer has hurt the campaign of his new series "
Black Box
". ABC reportedly will re-edit commercials for the drama and remove his name as the show's executive producer.
The report came from Deadline whose source said a few commercials featuring his name have been pulled off from circulation. The bad press came just too close to the show's premiere which is next Thursday, April 24.
...