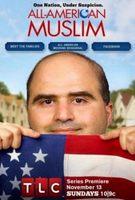 TV Info
---
Category
Reality TV

Genre
Reality

Starring :
Suehaila Amen, Shadia Amen-McDermott, Mike Jaafar


March 08, 2012 01:03:14
"
All-American Muslim
" won't be back for second season, and some of its cast have reacted to the news. One of the cast members, Suehaila Amen, told the Detroit Free Press that she's "saddened that there will not be a Season 2" since she believed the show "helped to pave the way for the moderate Muslim voice to be heard in this nation."
Her brother, Bilal Amen, said "the first season was great." Praising TLC for doing "an amazing job," he added, "We opened up the eyes of many Americans, showing them that we are just like everyone else...I am sad it was not picked back up, it was an important conversation that needs to happen in a country where racist comments are being considered dialogue."
...
December 13, 2011 09:12:52
Lowe's has responded to the backlash it received after pulling advertising from "
All-American Muslim
". Through its official Facebook page, the U.S.-based chain of retail home improvement and appliance stores says it is "sincerely sorry" for making "some people very unhappy" with its move.
Though so, Lowe's stands by its decision to yank the ads, reasoning that it "has received a significant amount of communication on this program, from every perspective possible." The company goes on explaining, "Individuals and groups have strong political and societal views on this topic, and this program became a lighting rod for many of those views."
...