Ahead of 'Outlander' season 3 trailer on Sunday, April 16, Starz releases some new photos which offer a glimpse of Claire's life in 1960s with her husband Frank.
It has been a year since "Outlander" ended its second season. Now, Starz has released new images of its upcoming season 3, featuring Claire Randall (Caitriona Balfe) and Jamie Fraser (Sam Heughan). The photos arrive online prior to the first trailer of "Outlander" season 3 which is set to debut on Sunday, April 16, ahead of the premiere of "The White Princess".

The first photo offers a look at Claire's life with Frank (Tobias Menzies), after traveling through the stones back to 1948. Claire is seen clapping in a white outfit and gloves, with her hair styled in the '60 style. It is assumed that Claire and Frank are attending daughter Brianna's high school graduation, considering the man behind Frank is holding a program that reads "Class of 1966."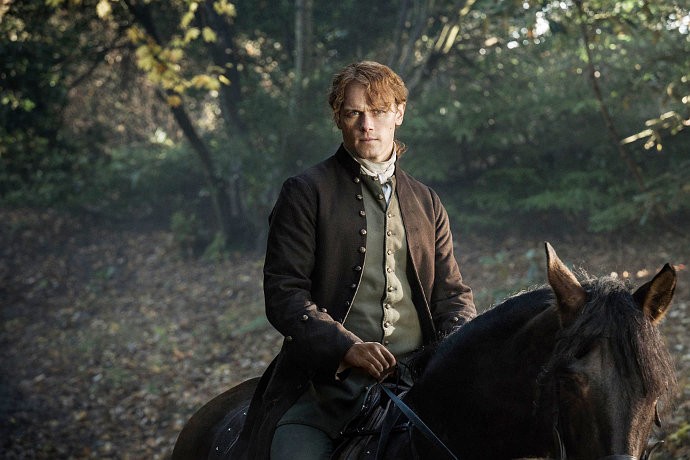 The second image, meanwhile, features Jamie looking handsome while riding a horse in a wooded area in the 18th century. Fans assume that the photo of Jamie has Scotland as the set. The true love of Claire is left behind in 1700s after surviving the bloody battle of Culloden.

"Outlander" season 3, which lines up with the book "Voyager", will pick up where season 2 left off. It will chronicle Claire's struggles upon returning through the stones to 1948, as her marriage to Frank is at the edge of a split over the fact that she returned pregnant with Jamie's child. Meanwhile, Jamie in 1700s is trying to rebuild his life following Claire's departure. The couple will do anything to find their way back together through centuries and continents.

"Outlander" season 3 will premiere sometime in September on Starz.


© AceShowbiz.com