Showing up for work on the filming set of the fantasy movie, the 36-year-old actor was seen sporting major scruffy beard for his role as Dr. Murry.
Chris Pine has begun filming scenes for his new movie "A Wrinkle in Time". On Wednesday, December 14, the 36-year-old actor was photographed for the first time on the set of the upcoming fantasy movie in downtown Los Angeles.

Donning a blue long sleeved shirt, brown trousers and a pair of white trainers, Pine was pictured taking a break in between takes. He was also seen in the pictures sporting major scruffy beard for his role as a scientist named Alexander "Alex" Murry in the Ava DuVernay-directed movie.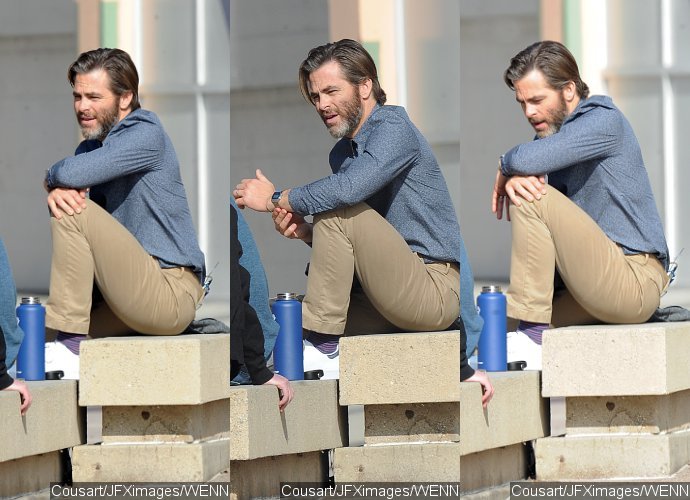 In addition to Pine, the movie stars Storm Reid as Dr. Murry's daughter Meg and Gugu Mbatha-Raw as his wife Kate, who is also a scientist. Oprah Winfrey, Reese Witherspoon and Mindy Kaling are also among the cast members, portraying Mrs. Whatsit, Mrs. Who and Mrs. Which respectively.

Adapted from Madeleine L'Engle's beloved novel, the movie revolves around teenager Meg Murry, her genius brother Charles Wallace and classmate Calvin O'Keefe. They launch an interplanetary mission to rescue the siblings' missing scientist father. Along the way, they are counseled by the mysterious trio of the celestial beings.

"A Wrinkle in Time" will arrive in theaters across the U.S. on April 6, 2018.


© AceShowbiz.com