June 01, 2014 15:51:45 GMT
The Sandra Bullock and George Clooney starrer wins Best in Show, Best Trailer in Thriller, Best TV Spot in Thriller, and Best Poster in Drama.

---
"" wins big at this year's Golden Trailer Awards. The epic space thriller starring and grabs the top honor, Best in Show, for its trailer dubbed "Detached" which sees the two stars floating through space before she loses hold of a life line.

The trailer is also named Best Thriller, while another "Gravity" sneak peek called "No Escape" is declared Best Thriller TV Spot. The Alfonso Cuaron-directed film which won seven Oscars at the 86th annual Academy Awards earlier this year also gets Best Drama Poster prize.

Other multiple winners are "" which grabs Best Action Trailer, Best Original Score, Best Action Poster, and Best Wildposts. Meanwhile, "" wins Best Animation/Family Trailer and Best Music TV Spot and "" gets Best Fantasy Adventure Trailer.

Complete winners can be found on , while some are as follows:
Best Action: "" - "World Event"
Best Animation/Family: "" - "Forces First Ped"
Best Comedy: "" - "Red Band Trailer 1"
Best Documentary: "Blackfish"
Best Drama: "" - "Trailer"
Best Fantasy Adventure: "" - "Dream"
Best Horror: "" - "Case"
Best Independent Trailer: "" - "Trailer 1"
Best Music: "" - "Go/Cloud"
Best Romance: "" - "A Good Life/Story"
Best Thriller: "" - "Detached"
Best Video Game Trailer: "Assassin's Creed Black Flag Freedom Cry" - "Launch Trailer"
The Don LaFontaine Award for Best Voice Over: "" - "Can You Dig It?"
Golden Fleece: "" - "The Future"
Most Original Trailer: "" - "April Fools Trailer"
Best Summer Blockbuster Trailer: "" - "Ravaged/Event"
Trashiest Trailer: ""
Best in Show: "" - "Detached"
"Gravity" Trailer:
© AceShowbiz.com
Browse
Gravity Pictures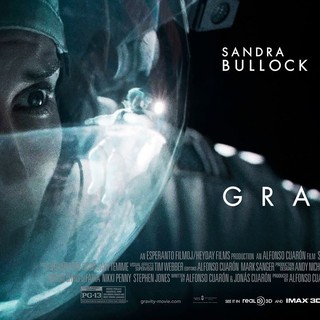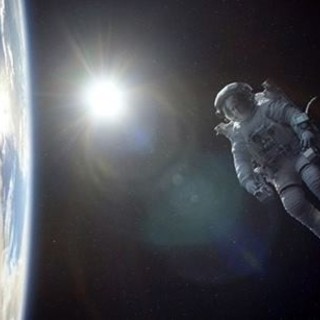 ---
---
---