February 21, 2014 02:05:49 GMT
The Sue Storm depicter gushes that she's 'feeling invisible....in a wonderful way,' while the actor who will play her on-screen brother ecstatically says, 'FLAME ON!!'

---
Two of in final negotiations to play the lead roles in the "" reboot confirm their casting in the movie. tweeted, "Feeling invisible....in a wonderful way:) #FantasticFour." exclaimed, "FLAME ON!!" Meanwhile, director Josh Trank simply wrote, "yessssir."

Mara will play Sue Storm a.k.a. Invincible Woman, Jordan will be her on-screen brother, Johnny Storm or Human Torch. His "" co-star is in talks for Reed Richards a.k.a. Mr. Fantastic, the leader of the four heroes, and is up for the coveted role as Ben Grimm or The Thing.

Before taking it to Twitter, the "" actress spoke to MTV News and she was still unsure about the casting report floating on the web. She said she hadn't got official confirmation from the people in charge, "According to Twitter, I am. I literally have not heard a thing, which is alarming."

She went on, "Last night in bed, I was scrolling through movie news. I was like, 'What? I got the part?' I still haven't heard. I want LA to wake up so that I can make some phone calls and figure this out." She added, "I literally don't know 100 percent that I have that part. I don't like to celebrate before something's real because how embarrassing would that be? I hope so."

When asked how the film would explain her relationship with Jordan as siblings, she said, "Again, I credit Josh Trank for that because... he thinks outside the box. I don't actually know whose idea that was, but it just makes me trust that he's going to make an awesome movie. Regardless of myself, I'm such a massive fan of all those guys."

"" will follow the foursome who gained superpowers after exposure to cosmic rays during a scientific mission to outer space. The script is handled by "" scribe Simon Kinberg. It is scheduled to make its way out in the United States on June 19, 2015.


© AceShowbiz.com
Browse
The Fantastic Four Pictures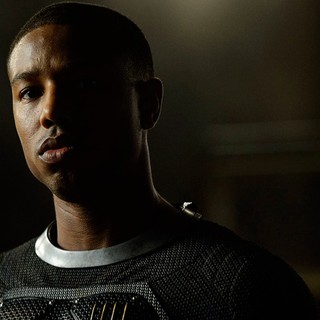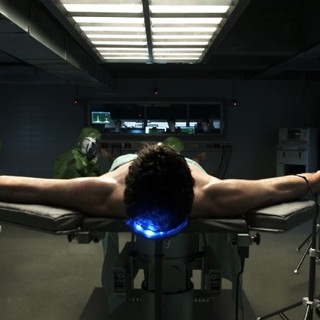 ---
---
---