February 18, 2014 01:09:10 GMT
Aside from the pictures, one of which gives a first look at the Guardians' spacecraft, Star-Lord's background story is also explained.

---
Three new stills for "" have been released to tide fans over before the first trailer premieres Tuesday night, February 18 on "". They arrive via which also reveals details of the plotline and the backstory of Peter Quill a.k.a. Star-Lord.

One pic sees the whole crew, Gamora (), Groot (), Rocket Raccoon (), Drax the Destroyer (), and their leader Star-Lord (). Another shows the Milano, the Guardians' muscle car of a spacecraft, flying high over Xandar, the home of the Nova Corps, and the other image focuses on Star-Lord alone.

Quill was taken from Earth as a 9-year-old, possesses a mysterious orb artifact, and pilots the Milano. His path crosses with the other four in the space prison Kyln.

After breaking out from the jail, they venture to Knowhere, the severed head of a celestial being that serves as a hangout for aliens, and visit the weird menagerie of the Collector (). They also have to avoid two villains, Ronan () and Nebula (), who are in hot pursuit of Quill's orb, which has the power to destroy the galaxy.

"Being stuck in space with no accountability makes for a strange combination of youthful vibrancy and cluelessness in a childlike man," says Pratt of his character. "He does some things that most people wouldn't get away with. But part of his arc is being willing to essentially sacrifice himself for the greater good of other people."

The actor promises that the movie will be a fresh diversion for superhero junkies. "They know what to expect at every turn. So that's why it's important now to do a comic-book movie that no one's ever seen before," he explains. "There's a whole lot to this movie - it's not a stage play. You couldn't make Guardians of the Galaxy the play and put it on Broadway. It really wouldn't work."

Directed and written by James Gunn, the film will be released in the United States on August 1 in 3D.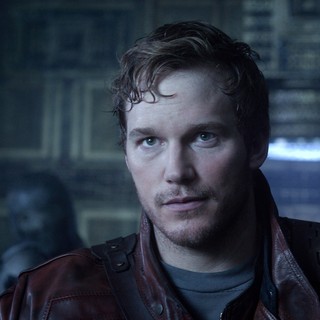 © AceShowbiz.com
---
---
More Guardians of the Galaxy News:
---