December 31, 2013 09:36:48 GMT
Rap duo Macklemore and Ryan Lewis, singer/actress Ariana Grande and British musician Ed Sheeran are among new stars who shone the brightest in 2013.

---
2013 was probably one of the best years in music industry. The competition among musicians got tougher by days as new artists joined the fold and made the game more interesting. Showing off their talents, they're challenging the success of their seniors. With the year over and a new one just about to begin, AceShowbiz picks 10 hottest new acts of 2013 that fans hope will shine even brighter in the coming years.

Those who make it to this list are not necessarily new faces in the business. Taken for examples, and were earlier known for their TV shows before working on their music. was already a well-known musician in the U.K. before reaching higher success in the U.S. this year. spent years producing hits for other musicians before releasing his own project. If they stay on the right track, it's not impossible that these entertainers will transform into bigger stars in the future.


Macklemore & Ryan Lewis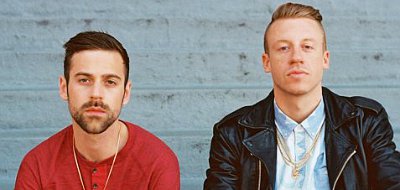 Ben Haggerty a.k.a. has been working on his music since 2000, but it's not until he partnered up with Ryan Lewis that he became a household name. The two musicians made headlines with their exceptional music and achievements, setting records and topping the charts with their hit singles and appearing alongside A-list musicians in big events. In January, they scored their first No. 1 hit on Billboard 100 with "Thrift Shop". Staying on the chart's No. 1 for six weeks, it becomes the first song to reach the top slot without the support of a major record label since 1994.
The track's follow-up called "Can't Hold Us" later also bowed at No. 1. Macklemore & Ryan Lewis then became the first duo in the chart's history to have their first two singles top the chart. Both hits are featured in "", their debut studio effort which arrived at Billboard 200's No. 2 after being released in late 2012. The album is now up for the coveted Grammy's Album of the Year award, while its three singles "Same Love", "Thrift Shop" and "Can't Hold Us" are nominated in Song of the Year, Best Rap Performance and Best Music Video categories, respectively.
Ariana Grande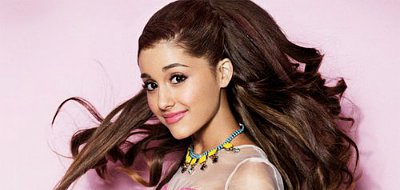 "The next " is the nickname earned by for her ability to hit high notes. The singer/actress, who began her career as a Broadway star and is known for starring on Nickelodeon's "", reached the mainstream success in music after releasing her breakthrough hit, "The Way", back in March. The -assisted song hit the top 10 on Billboard 100 and serves as the first cut off Grande's debut album "".
Supported by the hit single, the album debuted at No. 1 on Billboard 200 after being released in September, making her the first female artist to have her debut album landed at the top slot since 's "" reigned the chart back in 2010. The 20-year-old singer sealed her status as a rising star with nominations at this year's Teen Choice Awards and MTV Europe Music Awards, and managed to win one, New Artist of the Year award at November's American Music Awards.
The Weeknd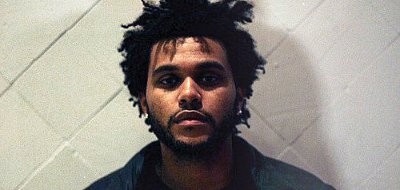 Born Abel Tesfaye 23 years ago, is one of the most elusive artists in music business. He began making music while hiding his identity, including real name and face. The singer remains keeping himself away from public even after he released his debut album, "", earlier this year. The record received generally positive reviews and peaked at No. 2 on Billboard 200. It was supported by singles "Belong to the World", "Live For" and "Pretty".
However, it's a song called "Wicked Games" which helped Tesfaye score some nominations at big awards events. The track was originally featured in the singer's 2011 mixtape "" and eventually released as a digital single late last year. This year, the track was nominated for Video of the Year at MuchMusic Awards and Best Visual Effect at MTV Music Video Awards.
Lorde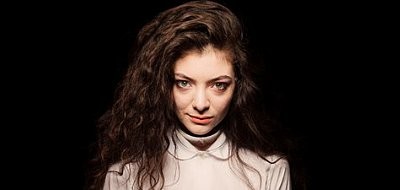 Young, unique and super talented are possibly the right words to describe Ella Yelich-O'Connor a.k.a. . The New Zealand native made her name be known worlwide after releasing "Royals", a song about a young girl who lives happily in a not-so-happy life. At first, the track made its debut at the top of New Zealand Top 40 chart before eventually hitting No. 1 on U.S. Billboard Alternative Songs, marking the first song by a female artist in 17 years to do so after Tracy Bonham's 1996 hit "Mother Mother".
In September, Lorde released "", her debut album which also features her hit "Royals". The album peaked at No. 3 on Billboard 200, while the song soared to No. 1 on Billboard 100 and managed to stay at the summit for nine non-consecutive weeks. Another cut off the single called "Team" also made it to the chart, peaking at No. 69.
Imagine Dragons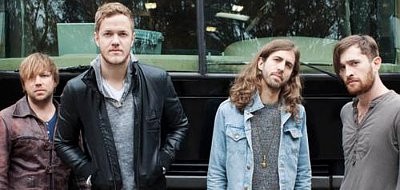 While many Americans caught boyband fever since the arrival of , with their distinct rock music managed to make themselves as one of the groups to be counted in the industry. Paving their way to stardom was their critically acclaimed debut album "", which peaked at No. 2 on Billboard 200 and has been certified platinum in several countries including the U.S.A. and Canada. "It's Time", the first single off the record, became a hit as it peaked at No. 15 on Billboard 100.
The second single "Radioactive" was even more successful. It peaked at No. 3 on the same chart and reached No. 1 on several other charts, including Billboard Alternative Songs and Billboard Rock Song. With the song which Rolling Stones calls the "biggest rock hit of the year," Imagine scored nominations in Record of the Year and Best Rock Performance categories at the upcoming Grammy Awards. The Las Vegas-based band was nominated for other awards, including New Artist of the Year at American Music Awards, Best New Act at MTV Europe Music Awards and Favorite Breakout Artist at People's Choice Awards.
Austin Mahone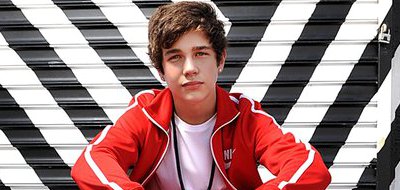 started it out as a YouTube sensation, making him often be compared to . Earlier in 2013, the Texas-born singer released a new single called "What About Love". A few months after that, he announced that he joined his "biggest inspiration" on Cash Money Records. "Banga! Banga!" became the first single he released under the label that has also signed the likes of and .
Mahone, who had a chance to support 's "Red" tour, was chosen to embark on a string of tour dates with MTV on its Artist to Watch tour. Due to is recent hospitalization, the tour was postponed until next year. Mahone's hard work this year has helped him receive several nominations for best new artist. He's named Artist to Watch at MTV Video Music Awards as well as Best Push Artist and Artist on The Rise at MTV Europe Music Award. The young star is currently preparing his debut LP which is expected to hit the stores next year.
Mike Will Made It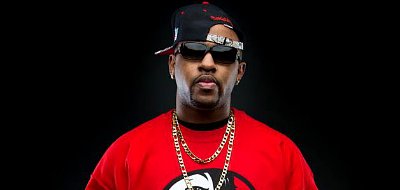 Mike Will really made it this year. After years of working to produce hits for other artist, finally entered music charts with songs that he wrote and sang himself. He may owe part of his achievement to . The musician who has worked with the likes of , , and has been heavily linked to the twerking princess after being enlisted as executive producer for her album "".
In September, Mike Will released his debut single called "23". Featuring guest appearances from Cyrus, and , the track serves as the lead single off Mike Will's debut studio installment "". Originally planned to come out this year via Interscope Records, the album is now expected to be released next year. The record will also feature collaborations with , and .
Ed Sheeran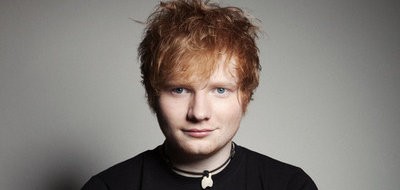 is not a new face in British's music world, but the 22-year-old singer/songwriter came to prominence in the U.S. after getting involved in several projects with . Sheeran, who first worked together with Swift for a collaboration in her' "" album, was then enlisted as an opening act for the North American leg of her "Red" tour from March to September. After completing the tour, Sheeran proved that he could have successful shows of his own. He played some sold-out headlining shows at the iconic Madison Square Garden in NYC.
Sheeran's work was also acknowledged by the Grammy Awards, with "The A Team", a track off his first album "", was nominated for Song of the Year at this year's event. The album itself had been released in 2011 and peaked at No. 5 on Billboard 200. Another thing that he could be proud of is that his song "I See Fire" is included in the soundtrack of "". The track is predicted as possible contender for Best Original Song at the upcoming Academy Awards. The red-haired star is currently also working on a new album which he plans to release in February 2014.
Ylvis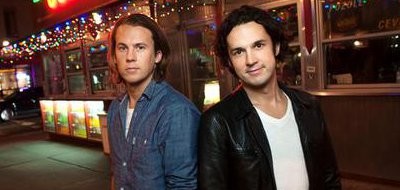 The curiosity over what the sound of fox has helped Ylvis gain worldwide attention. The duo comprising of brothers Bard Ylvisaker and Vegard Ylvisaker was already a big name in their home country of Norway, but they enjoyed international success after releasing the music video for their "The Fox (What Does the Fox Say?)" on YouTube which soon became a viral hit, having garnered more than 270 million views so far.
With the combination of silly lyrics and simple melody, the hilarious song, which was initially released to promote their talk show "I Kveld Med Ylvis" ("Tonight with Ylvis"), peaked at No. 6 on Billboard 100 earlier this year. Because of the song's popularity, Ylvis said that they were flooded with offers for interviews, concerts and even major label contracts. The music video has recently been named the Top Trending Video of 2013 by YouTube. The duo has followed their "The Fox" with other hilarious songs, including "The Cabin" and "Massachusetts".
Earl Sweatshirt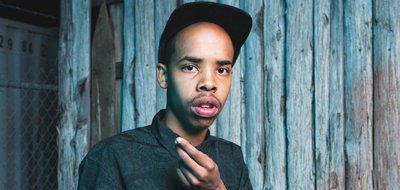 had already gained recognition after releasing his debut mixtape, "Earl", in 2010, but his music career was stalled when he was sent to a school for at-risk boy in Samoa by his mother for getting into trouble. Being a better person after leaving the school, he soon gained his fans back by releasing a new song entitled "Home" when returning to the U.S. in 2012 and shone even brighter this year.
Featured in "Oldie" from the first album, he also made appearance in many projects by various artists, including , before announcing his comeback album "". The record, released in August this year, received generally positive reviews. It debuted at No. 5 on Billboard 200 and No. 1 on the Top Rap Albums chart. It's named one of the best albums of 2013 by multiple music media including Rolling Stone and Exclaim! For his work, Sweatshirt was nominated for Rookie of the Year at BET Hip-Hop Awards and was named the best producer in hip-hop by Complex magazine.
© AceShowbiz.com
Browse
Macklemore Pictures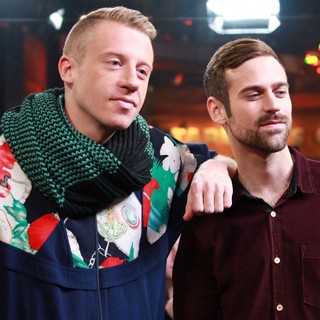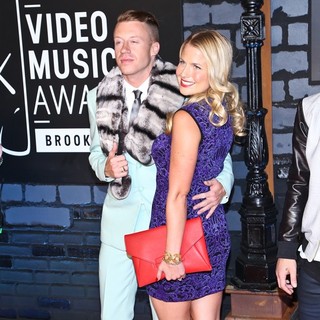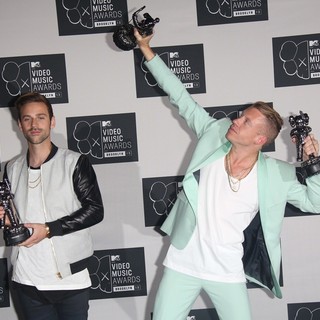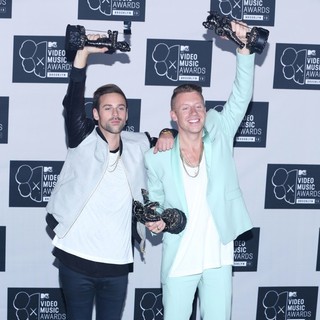 ---
---
---