December 30, 2013 09:11:00 GMT
The shocking death of Cory Monteith, Ben Affleck casting as the new Batman, and the endings of 'Breaking Bad' and 'Dexter' are among the most talked-about stories in the third trimester.

---
The third part of AceShowbiz's annual kaleidoscope began by highlighting the sudden passing of in July which sent Hollywood and "" fans into a mourning mode during the summer break. Movie fandom, meanwhile, showed various reactions when Warner. Bros announced the casting of as Bruce Wayne a.k.a. Batman in "".

Toward the end of September, Walter White's story concluded in the record-breaking series finale of "", just a week after viewers bid farewell to another beloved antihero . In music, pulled a stunning act by going completely naked in her "Wrecking Ball" music video.


JULY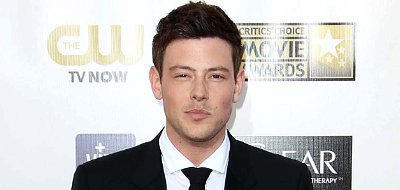 Less than two months after completing rehab for his substance abuse issue, lost his battle against the 'demon.' On July 13, the 31-year-old hunk best known for his role as Finn Hudson on "" was found dead in a Vancouver hotel room. The coroner office later confirmed that he died of a mixed drug toxicity, involving heroin and alcohol. His death was a great loss for his family and girlfriend as well as for the show and everyone involved in it. Thus, in the wake of his sudden passing, FOX postponed the fifth season premiere of the show while the writers were discussing the best way to honor him. A farewell episode to Monteith and his character was aired in October.
Other notable events of the month:
Jul 01: and Chad Kroeger were officially married.
July 07: Pro-LGBT group Geeks Out launched campaign to boycott "" due to the novel 's author Orson Scott Card's anti-gay views.
Jul 08: postponed summer concert after being diagnosed with appendicitis.
Jul 10: announced she would quit "" in season 11.
Jul 10: made her last appearance as "" co-host. .
Jul 11: Sam Mendes was officially sealed to return as the helmer for "Bond 24".
Jul 13: , 31, was found dead in a Vancouver hotel room.
Jul 14: Anti sexual violence group Take Back the Night got angry after used the group's name for his single.
Jul 14: 's engagement to boyfriend Matthew Mosshart was confirmed.
Jul 15: was officially tapped to join "" as a new co-host.
Jul 16: got engaged to model .
Jul 16: planned to stop performing in Florida after George Zimmerman was acquitted in the murder of Trayvon Martin.
Jul 16: was billed to reprise his role as Robert Langdon in the movie adaptation of Dan Brown's "".
Jul 16: was named highest-paid actor by Forbes.
Jul 18: 's marriage to Erwin Bach confirmed.
Jul 19: "" pushed back season 5 premiere in the wake of 's death.
Jul 20: Warner Bros. announced Batman would be featured in "" sequel.
Jul 22: President Obama congratulated Prince William and Kate Middleton on baby boy's arrival.
Jul 22: dropped out of an .
Jul 23: 's wife Nancy Juvonen gave birth to baby girl.
Jul 23: canceled her entire concerts in Europe to focus on her family and a new album.
Jul 24: confirmed his "" departure.
Jul 31: and would leave "" in mid-season 6.
Jul 31: was granted divorce from Charles Saatchi..
AUGUST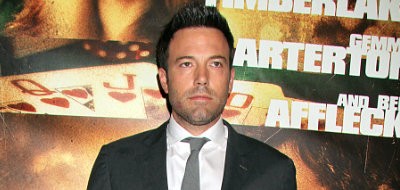 The search was finally over when it was announced on August 22 that was tapped in the role of Batman in the "" sequel. While the "Armageddon" star met the criteria set by Warner Bros.' to be the new Caped Crusader, which was being "a grizzled veteran" in his 40s, some comic book fans were not pleased with his casting, going as far as sending hate tweets and launching an online petition to drop him from the movie. But support kept pouring in from fellow actors, including , who was in the mix to play the Dark Knight, and , who played the hero in 1995's "Batman Forever".
Other notable events of the month:
Aug 01: James Cameron announced three "" sequels.
Aug 02: was tapped as the host of 2014 Academy Awards.
Aug 03: "" and "" were hailed at the 2013 TCA Awards.
Aug 04: "" named as the 12th Doctor, replacing .
Aug 05: Desiree Hartsock got engaged to Chris Siegfried in "" season 9 finale.
Aug 06: revealed he had undergone surgery after being diagnosed with an unspecified form of cancer.
Aug 09: Joy Behar bid adieu to "".
Aug 09: ' mother was named conservator by judge as doctors extended psychiatric hold.
Aug 11: was a big winner in music field at 2013 Teen Choice Awards.
Aug 11: "" dominated TV winner list of the 2013 Teen Choice Awards.
Aug 11: "" was a big winner in movie field at the 2013 Teen Choice Awards.
Aug 13: announced she would leave "" at the end of season 10.
Aug 14: Gia Allemand died of apparent suicide.
Aug 14: "That '70s Show" star died at 43.
Aug 15: Actor was injured during ": Turn Off the Dark" Broadway show.
Aug 16: "" was dubbed Best Primetime TV Program at 2013 Imagen Awards.
Aug 19: , and others mourned Lee Thompson Young's death.
Aug 21: came out as gay.
Aug 22: was officially cast as Batman in the "" sequel.
Aug 22: Richie Sambora stopped joining on tour due to feud with frontman .
Aug 23: and thanked fans after engagement.
Aug 23: discrimination lawsuit was dropped.
Aug 25: delivered a raunchy performance at MTV Video Music Awards, twerking and grinding on .
Aug 25: took home multiple awards at MTV Video Music Awards.
Aug 29: landed the major villain role in "".
Aug 29: Fergie and welcomed son Axl Jack.
Aug 30: was added to the cast of "" as the voice of Rocket Raccoon.
SEPTEMBER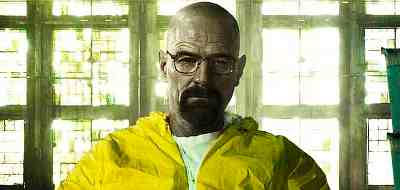 The beginning of fall season usually means the start of new TV season, but for "" it was time to end the journey of Walter White. The antihero didn't survive in the series finale. Still, lead actor called it a satisfying ending for his character since the meth dealer had a chance to redeem himself and reconnect with Jesse Pinkman. In the same month, "" took a final bow with a happy ending for the serial killer.
Other notable events of the month:
Sept 02: "" movie found its Anastasia Steele and Christian Grey in and respectively.
Sept 03: "" was confirmed to end after season 7 in 2014.
Sept 03: joined "" as a third judge, would return in new role as a mentor.
Sept 04: topped Forbes' list of Highest-Paid TV Actresses for second straight year.
Sept 05: issued statement to confirm engagement.
Sept 05: "" set Guinness World Record as Highest-Rated TV Series.
Sept 05: 's "We Are Never Ever Getting Back Together" was named the fastest selling digital single of all times by Guiness World Book of Record.
Sept 05: was named British Artist of the Year by BAFTA L.A.
Sept 08: married girlfriend Sunny Ozell.
Sept 10: set new Vevo record as her "Wrecking Ball" music video garnered 19.3 million views in its first 12 hours on the site.
Sept 10: "" crowned season 10 winner and earned season 11 renewal.
Sept 10: "" was canceled for the second time by AMC.
Sept 10: The fifth "Jurassic Park" movie was officially titled "" and set for a June 12, 2015 release.
Sept 11: "" spinoff "" moved forward at AMC.
Sept 11: "" hailed Luca Manfe as the winner of season 4.
Sept 13: was cast as President Alma Coin in "" and "".
Sept 13: The CW's "" cast as The Flash.
Sept 13: was chosen as the recipient of Cecil B. DeMille Award at 2014 Golden Globe Awards.
Sept 14: married Savannah Brinson.
Sept 15: "" snagged People's Choice Award at 2013 Toronto International Film Festival.
Sept 18: "" announced dancer/mime artist Kenichi Ebina as the winner of season 8.
Sept 18: Andy Herren won " 15".
Sept 19: The long-gestating biopic got a start date.
Sept 21: married singer in Big Sur.
Sept 22: "" was dubbed best drama and "" was picked as best comedy at the 2013 Primetime Emmy Awards.
Sept 22: "" series finale set ratings record for Showtime.
Sept 24: Lifetime canceled "" after seven seasons.
Sept 24: topped Forbes' list of highest-earning hip-hop artist this year.
Sept 28: Miss Philippines Megan Young won 2013 Miss World.
Sept 29: Walter White got redemption in "" series finale.
«
|
«
|
»
© AceShowbiz.com
---
---
More Kaleidoscope News:
---