September 05, 2013 09:24:50 GMT
Don't miss the premiere of the highly-anticipated 'Marvel's Agents of S.H.I.E.L.D.', the potential critics' favorite 'The Blacklist', and the starry comedy 'The Crazy Ones'.

---
Those who are disappointed that some of their favorite shows were canceled can now see the bright side of the bad news since the cancellations give room to freshmen. From a highly-anticipated adaptation of Marvel comics to spin-offs to the already popular series, some of them are promising to be new TV hits this fall season. Thus, continuing its annual Fall TV Guide, AceShowbiz highlights some of these rookies that should be on your must-watch list in this second and final part.

"", from "" director Joss Whedon, ends superhero fans' yearning for a new comic book adaptation, while J.J. Abrams' "" is surely a treat for sci-fi geeks. The unique pairing of and as a father-daughter duo on "" and a mysterious collaboration of a criminal and a rookie FBI agent on "" - just to mention a few - offer more selections of TV programming this fall.


Almost Human
Premieres November 4 on FOX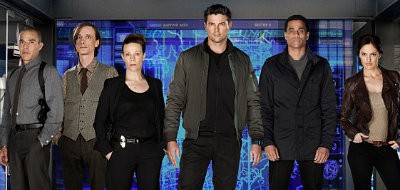 In "", J.J. Abrams once again looks into the future. Come 2048, the world is raided by technology in the form of human-like robots. stars as LAPD officer John Kennex who hates robots but gets teamed up with one that has emotional feelings. digs in his skill to portray the android Dorian. "Dorian to me was Jason Bourne and Robert Patrick in 'Terminator 2'," the actor described. Having Joel Wyman as executive producer, the sci-fi series will have big chance of "" actors taking great roles. [
Trailer
]
The Blacklist
Premieres September 23 on NBC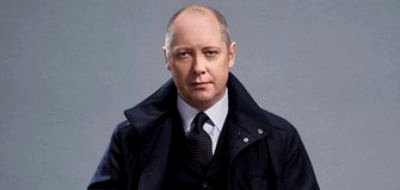 Emmy Award-winning actor takes on the lead role on "". He plays Red, one of the FBI's most wanted fugitives who suddenly surrenders and offers to help bring down dangerous criminals and terrorists, but only wants to work with a rookie FBI profiler, Elizabeth Keen. The plot draws comparison to the premise of Silence of the Lambs, but producers have dismissed similarity between the two, insisting that Red is not a psychopath. Dubbed a "strange hybrid" of procedural and serialized drama, it will reveal what prompts Red to help the FBI and choose Elizabeth among other agents throughout the characters' journey as they catch a new criminal each episode. [
Trailer
]
The Crazy Ones
Premieres September 26 on CBS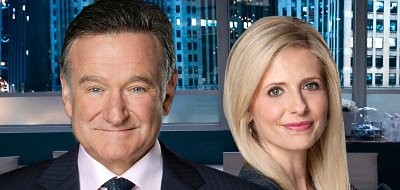 returns to television in "" more than three decades after his claim to fame role in "Mork & Mindy". If "" explores the advertising world in a serious way, "Crazy Ones" is more unconventional. Father and daughter duo, the Roberts, have unique way of thinking when it comes to winning clients through their ads. Williams is paired with , the "Buffy the Vampire Slayer" who is ready to be funny after all these years. [
Trailer]
Dracula
Premieres October 25 on NBC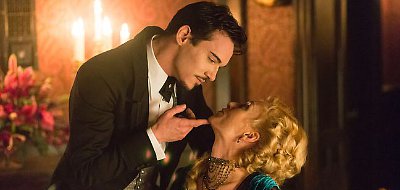 Fanged creatures may be out of the trend with "" passing six seasons and "" closing the saga. But a classic tale like "" never lost the interest. NBC is bringing forward Bram Stoker's creation of the blood-thirsty creature this fall with in the title role. Series takes viewers back to Victorian era in London where the suave and debonair Dracula seeks revenge to those who have done him wrong centuries earlier. However, instead of Romania, Alexander Grayson a.k.a. Dracula comes from America to introduce a new technology. Blood and lust mixed with drama entail the series which reunites Meyers and """ director, Steve Shill. [
Trailer]
Marvel's Agents of S.H.I.E.L.D.
Premieres September 24 on ABC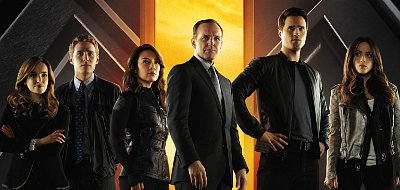 The nerds have dreamed about it, fans demanded it, and producers foresaw it. The agents that defend human race against superhuman threats will be out there on ABC's " ". Coming from Joss Whedon, the action drama stars Clark Gregg of "" as Agent Phil Coulson, who was killed off in the film, but it's not Whedon if it comes predictable. The producer draws the line between the TV spin-off and the big screen as well as comic book mythology, so "that people who never saw any of the movies can tune in and enjoy it," Whedon said. The link to the Marvel Universe creates big hope for big characters to drop by, with already set to reprise her role as Agent Maria Hill in the pilot. [
Trailer]
Masters of Sex
Premieres September 29 on Showtime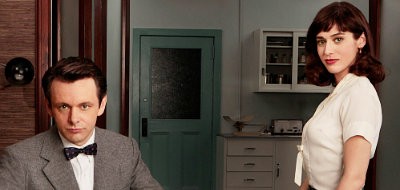 Sexy and provocative are the words which may best describe "". Based on the true story of Dr. William Masters and his assistant Virginia Johnson, the drama series relives the study on sex which was largely neglected due to the restrictive social conventions during the time but later resulted in revolutionary findings in the field. Judging from the title alone, there will be a lot of steamy scenes. But with a combination of witty humor and compelling storyline, all brought together by the impressive cast ensemble consisting of and in the leads, "Masters of Sex" won't be a cheap raunchy show. [
Trailer]
The Million Second Quiz
Premieres September 9 on NBC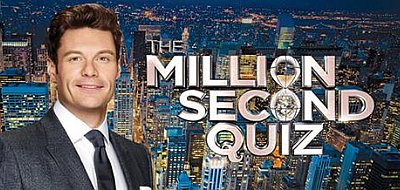 Living with strangers under the same roof brings its own problem, but "" raises the challenge to a completely higher level by putting its contestants in an hourglass-shaped structure under 24-hours/day constant watch, stripping them off almost all their privacy while presenting live events to viewers who can watch the show whenever they want. For almost 12 days, their physical and emotional endurance is tested as they compete in games of trivia. "Big and different and ambitious," so host describes the ground-breaking unscripted series.
Once Upon a Time in Wonderland
Premieres October 10 on ABC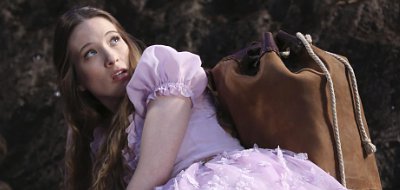 ABC brings us to the fantasy realm of Wonderland in this "" spin-off. Like its mother show, "" gives a spin to a famous fairytale, switching back and forth between the Victorian London set and Wonderland. The so-called "psychedelic romance" follows Alice, who has been institutionalized after relating a story about her trip to the titular land, as she goes down the hole once again to find her true love, Cyrus, who was presumed dead. "It is trippy. It is weird. It is intense," co-creator Edward Kitsis gushed about the show. [
Trailer]
Ravenswood
Premieres October 22 on ABC Family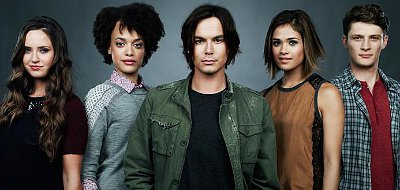 After three-and-a-half successful seasons, it's not a surprise that "" spans a spin-off. Thus, when ABC Family announced "" which follows 's Caleb Rivers and four other teens in the mysterious titular town, everybody welcomes it gleefully although it may mean the end of Hanna and Caleb's romance. While the Liars are terrorized by their human tormentor, Caleb's life is plagued by curses which may have originated long before his time, hinting at many supernatural elements on the show. [
Trailer]
Super Fun Night
Premieres October 2 on ABC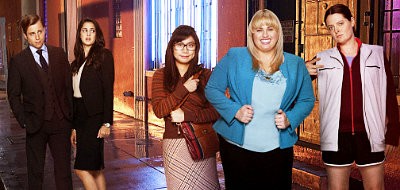 took her "" voice to a new comedy series "". Teaming up with to write it, Wilson also stars as one of three single girls who set up a get-together every Friday night. "When these ladies eat at night, they're not talking about dick," Wilson said at the ABC upfront referring to its anti-"" theme. But when it comes to nudity, Wilson, who vowed to keep things network-appropriate, does not hesitate to sport bikini with blinking hearts. [
Trailer]
Other new series:
Sept. 03: "Cold Justice"
Sept. 16: ""
Sept. 17: "", ""
Sept. 23: "", ""
Sept. 24: "", "", ""
Sept. 26: "", ""
Sept. 27: ""
Sept. 29: "", ""
Sept. 30: ""
Oct. 02: ""
Oct. 03: "", "", ""
Oct. 06: ""
Oct. 09: ""
Oct. 17: ""
Nov. 08: ""
»
© AceShowbiz.com
---
---
More Marvel's Agents of S.H.I.E.L.D. News:
---