September 05, 2013 09:20:49 GMT
'How I Met Your Mother' is back for its swan song, 'Scandal' deals with Olivia's scandalous affair, while 'Revolution' and 'The Walking Dead' bring more suspense in the already dangerous world.

---
Summer is over, but fall is welcome with excitement, especially by most TV geeks who can't wait for the return of their favorite shows. To refresh your memories of why and what those shows offer that get you hooked on, AceShowbiz presents a guide to 2013 TV series, which in this first part provides a short flashback to where these shows left off in the season finale and what's in store for the coming season. The second part, meanwhile, will highlight selected new series.

The farewell season of "", the more suspenseful "" and "", as well as the scandalous "" and "" are just some of those returning shows that you don't want to miss. Their intriguing plots, silly jokes, and the answers to the cliffhangers, all of them are going to keep you glued to your couches when the coming chilling weather is not friendly enough for some night outings.


Homeland
Season 3 premieres September 29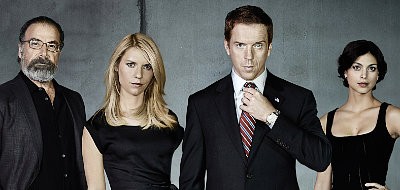 Carrie is once again put in a hard position on "" season 3, torn between her love for Brody and her loyalty to her country. Putting her trust on Brody, she may be on the opposite end with her colleagues and has to prove she's still qualified for her job. Fortunately for her, Saul is always there to defend her, though it doesn't mean he agrees with her theory of the attack at the CIA office. Brody himself is now on the run and is believed to be dead in the bombing, but he's not completely safe since it is only a matter of time before the CIA knows he's still alive. [
Trailer
]
How I Met Your Mother
Season 9 premieres September 23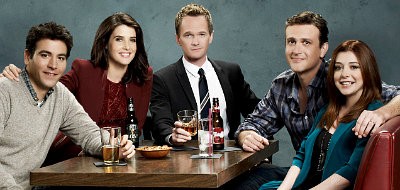 After 8 years, no one surely would want to miss out the ending of Ted's long retelling of how he met the titular mother. The gang is back for one last chapter to conclude the big story arc. The mother herself has been revealed in last season, but how Ted gets introduced to her and what they will go through before they make it to the altar will undoubtedly be stories that are full of hilarity, especially now that Barney is fully committed to Robin and has to leave his womanizing days behind. [
Trailer
]
New Girl
Season 3 premieres September 17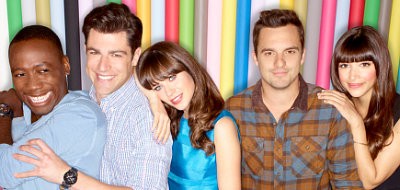 Yes, they are officially dating! The adorkable will-they-or-wont-they couple, Nick and Jess, has finally made a verbal commitment to their relationship and they are still very much lovers when "" returns with its third season. The pair embark on a romantic getaway in the season opener only to land in troubles when Nick has a brush with the law. The not-so-lucky-in-love Schmidt is put in a difficult situation as he's forced to choose between his ex Cece and his new love Elizabeth in the fallout of Cece's disastrous wedding. Meanwhile, Winston has a "dark secret" to reveal. [
Trailer
]
Revenge
Season 3 premieres September 29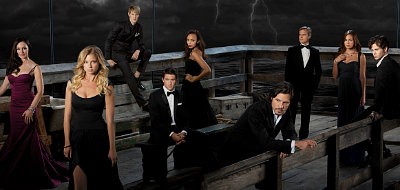 "Wild, wonderful, sexy, seductive, heartpounding, heartbreaking and mindblowing," so "" writers described season 3 of the series. Realizing that season 2 "stumbled" a bit, ABC President Paul Lee promised the upcoming chapter would be less complicated but really interesting and have a buttload of sex thrown on top of it. Another thing that will raise the hotness level of the show is a new hunk, , who will play Victoria's long-lost son, Patrick. His arrival, however, brings no good news for Emily since Patrick's deep love to his mother makes sure he won't go against Victoria and be on Emily's side. [
Trailer
]
Revolution
Season 2 premieres September 25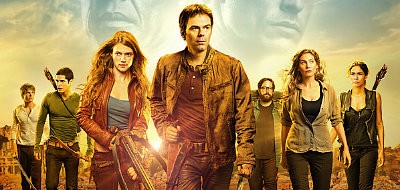 Miles and the gang will soon realize that bringing back the power is not the best solution to their existing problem. In fact, the world is now a more dangerous place than ever after the power was used to launch missiles at Philadelphia and Atlanta. The world will enter a blackout again since the restored power is only temporary, but our beloved "" characters cannot rest and be relax with the arrival of a new big bad villain, a group called The Patriots. So insidious it is that archenemies Miles and Monroe have to put aside their difference to fight this third group. [
Trailer
]
Scandal
Season 3 premieres October 3 on ABC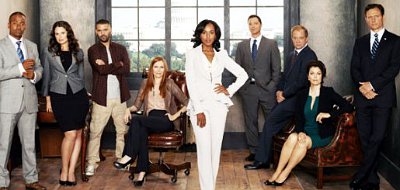 Professional crisis fixer Olivia Pope has her own big problem to deal with in the third season of "" after her affair with President Fitz was revealed to the press. Speculation has been circulating about who leaked it, but the answer may be far from your best guess, according to executive producer Shonda Rhimes. How Fitz reacts to the revelation and whether he can save his marriage to Mellie also leave a big question mark, but the cheating scandal will soon be just one of the things that Olivia and her team worry about as her father suddenly showed up in the season 2 finale and was revealed as the leader of B613, a top secret CIA program. [
Trailer
]
The Walking Dead
Season 4 premieres October 13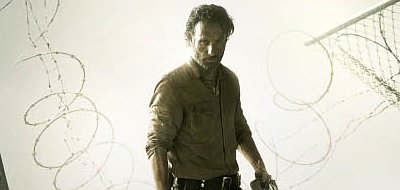 As if the showdown between Rick and The Governor wasn't intense enough, "" promises a grittier and darker season 4, at least that what star said. He might be not exaggerating though, since the horror series brings out more zombies that are creepier and a new threat that will make the prison less safe, no matter how the survivors try to make the place more comfortable. Not to mention The Governor who is still out there and will return to solve the unfinished business. [
Trailer
]
The X Factor (US)
Season 3 premieres September 11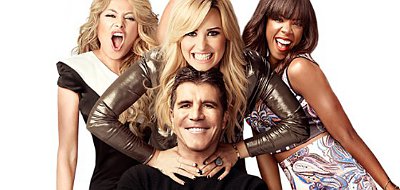 What will happen when is pitted against three divas? Will he succumb to them or will he still hold the control? The answer can only be found on "" season 3 that taps and to join the British music producer and on the judging panel. One thing for sure, Lovato hasn't lost her guts to argue with or sometime mock Cowell, something that channels what the audience wants to say to the snarky Cowell all this time. The drama aside, the show remains on its mission to find new and great music talents. [
Trailer
]
Other returning series:
Sept. 03: ""
Sept. 04: "", ""
Sept. 06: "20/20"
Sept. 08: "", "Football Night in America", "Sunday Night Football"
Sept. 10: ""
Sept. 13: ""
Sept. 16: "", ""
Sept. 17: ""
Sept. 18: ": Blood vs. Water"
Sept. 20: "", "", ""
Sept. 23: "", "", ""
Sept. 24: "", "", "", ""
Sept. 25: "", "", "", "", "", "", "", ""
Sept. 26: "", "", "", "", "", "", ""
Sept. 27: "", "Dateline", "", ""
Sept. 28: "48 Hours", ""
Sept. 29: "60 Minutes", "", "", "", "", "", "", "", "", ""
Oct. 02: ""
Oct. 03: ""
Oct. 06: "America's Funniest Home Video", ""
Oct. 07: "", ""
Oct. 08: ""
Oct. 09: ": Coven", ""
Oct. 15: ""
Oct. 17: ""
Oct. 25: "", ""
Nov. 08: ""
Nov. 23: ""
»
© AceShowbiz.com
---
---
More How I Met Your Mother News:
---