May 17, 2013 01:45:57 GMT
Men-controlled robots are created as a new weapon when monsters begin rising from the sea and causing destruction in cities around the world.

---
The new trailer for Guillermo del Toro's "" has been unleashed and it's an action-packed one. The video capture massive destructions around the world caused by Kaiju, a giant monster which rises from the sea.

"In order to fight monsters, we created monsters of our own," a voiceover says, and the scenes begin showing the giant robots created to fight the monsters. del Toro, known for his impressive use of special effects, presents the epic battle to save humanity with the backdrop of cityscape, creating stunning visuals, but at another time can bring a dramatic effect, including when gives a motivational speech.

The massive robots, called Jaegers, are controlled simultaneously by two pilots whose minds are locked in a neural bridge. But even the Jaegers are proving nearly defenseless in the face of the relentless Kaiju.

On the verge of defeat, the forces defending mankind have no choice but to turn to two unlikely heroes-a washed up former pilot () and an untested trainee ()-who are teamed to drive a legendary but seemingly obsolete Jaeger from the past. Together, they stand as mankind's last hope against the mounting apocalypse.

, , and more take supporting roles in the action, sci-fi film. It is set to storm out in theaters across the nation on July 12. "I wanted to have a lot of crazy rain, wind, all the drama of an Emily Bronte movie in a high-tech movie," del Toro once said of his vision for the movie.




© AceShowbiz.com
Browse
Pacific Rim Pictures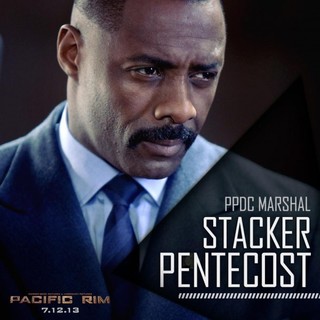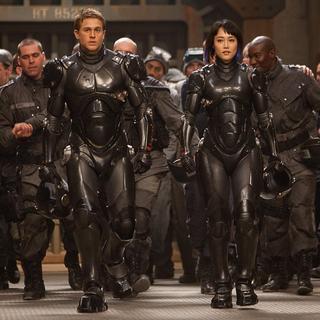 ---
---
---