Diesel's iconic antihero is back for a revenge after being betrayed and left for dead in David Twohy's film, which also stars Karl Urban.
Vin Diesel is coming back for portraying his iconic antihero in "Riddick". In its first trailer (via Machinima) and poster, the Furyan murderer gets even deadlier than before as he returns for one ultimate mission, to seek a revenge. "He's the most dangerous man we've ever tracked," so Boss Johns says of Riddick, the one who rules the dark.

The upcoming pic from David Twohy follows the infamous Riddick, who has been left for dead on a sun-scorched planet. Soon, he finds himself fighting for survival against alien predators more lethal than any human. The only way off is for Riddick to activate an emergency beacon and alert mercenaries who rapidly descend to the planet in search of their bounty.

Besides Diesel, the sequel to "The Chronicles of Riddick" sees the return of Karl Urban, the Vaako depicter. Jordi Molla is introduced as an arrogant captain of the mercenary ship named Santana. The upcoming flick from Media Rights Capital also features Matt Nable as Boss Johns, Katee Sackhoff as Dahl, Dave Bautista as Diaz and Bokeem Woodbine as bounty hunter Moss.

Also starring two-time Grammy Award-nominated singer Keri Hilson, the sci-fi action feature will arrive in theaters across the United States on September 6.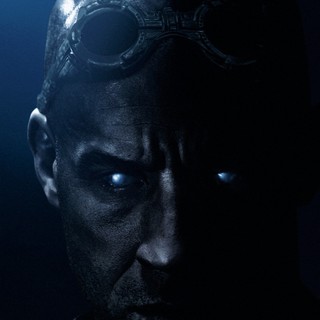 © AceShowbiz.com