February 23, 2013 01:52:02 GMT
The Tonto depicter recalls his near-death experience when he fell hard from a horse in an accident that could have left him 'horrifically mangled' during the filming of the Western pic.

---
Filming with a horse was not always fun for . Stopping by "" on Thursday, February 21, the 49-year-old actor opened up about his near-death experience while riding a horse during the shooting of his upcoming movie "".

Starring as Indian warrior Tonto, Depp recalled that he had to ride horses quite often for the Gore Verbinski-directed film. However, things turned awry after a long day of running the animals at "top speed" and "everything went very sideways."

"We were shooting at a different place in the desert where there's these little bumps and things," said the Kentucky-born thesp. "And so the horse that I was on decided to jump a couple of these little obstacle."

He went, "The horse was unaware that the saddle I was wearing to sit on top of it was jury-rigged, kind of faked... to give the effect that I'm riding bareback. So basically it's not very tight on the horse."

Detailing how the accident happened, the "" star stated, "So when we came down, the saddle slipped and I went to the left and had the reins here and somehow had the wherewithal to grab the mane of the horse. All very calm for some reason, I figured that fear would kick in but it didn't. I was waiting."

He then told host that he dragged around 25 yards with the horse. "All I saw in front of my eyes were these very muscular horse legs and striations of muscles moving, this kind of death machine," he said with a laugh. "One word popped into my head: Hooves. Mind the hooves."

When Letterman asked what Depp did when he's in that position, the actor replied, "Well, you make a decision: 'Will I go with the beast until someone wrangles it or will I drop?' You know, It's a crapshoot." As the host urged, "And what did you choose?" Depp said with a straight face, "I dropped."

"It landed on my back, hit the deck pretty hard and the one thing that saved me was the horse's instinct to lift his front legs and go over me, step over me. Had he not, it was coming straight down into the head."

Letterman went on joking, "Honest to God, where are the stunt people for heaven's sakes? You're Tonto! You don't need that!" as Depp responded jokingly, "Well, that's the exact same question I asked."

Depp was not the only one who had a fatal accident during the filming of "Lone Ranger". Back in September last year, a crew member died when he was preparing a tank on the set in Los Angeles. Depp was lucky he didn't get killed by the incident, though he claimed that the near-death experience could have left him "horrifically mangled."

"The Lone Ranger" will open Stateside on July 3.




© AceShowbiz.com
Browse
The Lone Ranger Pictures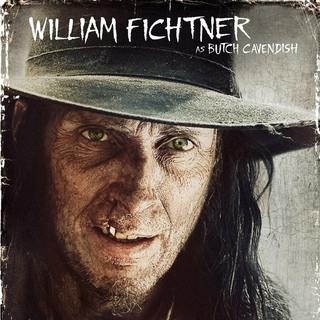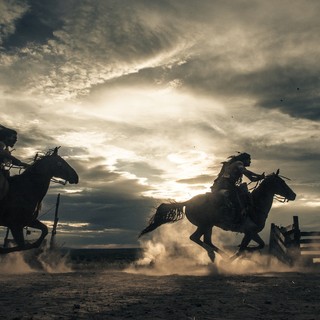 ---
---
More The Lone Ranger News:
---