April 04, 2012 07:36:15 GMT
The freshly released image reveals a better look at the alter ego of Ronan's Melanie Stryder complete with her blue rimmed pupils.

---
Hyping up the anticipation for its U.S. release, "" brought forth a fresh image of . While the previously released photo unveiled at Ronan as Melanie Stryder, this new photo offers a look at the lead actress in a full Wanda mode, displaying a close-up shot of the alien character's blue rimmed pupils.

As described in the Stephenie Meyer book, Melanie is one of the last humans who puts up a fight against the Souls. Those aliens take over human bodies while invading their consciousness and systematically erasing their personalities. Melanie herself is implanted by one of the Souls called Wanderer a.k.a Wanda.

As Wanda tries to get Melanie give up her remaining pockets of humans, the female lead grows a strong unwillingness to surrender her consciousness. Overwhelmed by Melanie's memories and feelings, Wanda is driven to reconnect with the heroine's old life.

"The Host" is adapted from the "" author's other bestselling novel of the same title. Ronan is joined by who stars as Ian O'Shea, who plays The Seeker, who portrays Jared Howe, and who tackles Maggie Stryder. Serving as the helmer is "" director Andrew Niccol, who also works to provide the screenplay.

The sci-fi film, which will hit theaters March 29, 2013, marks Niccol's first novel adapted project. On being chosen to adapt the famous book to the big screen, Niccol once said, "This is the first time I'm going to be directing someone else's story and it's quite liberating actually because I don't have to make it up. It's very freeing. If you write and direct it, it's all your fault. There's no one you can blame."


© AceShowbiz.com
Browse
The Host Pictures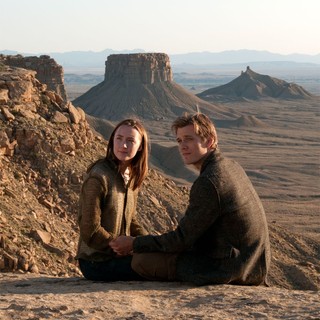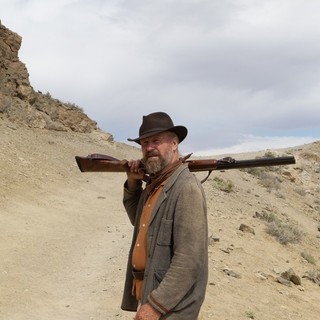 ---
---
---