February 02, 2012 03:46:47 GMT
The designer and the District 12 heroine are seen holding each other tightly in the last minutes before the Capitol deadly games begin.

---
Cinna is seen trying to comfort Katniss Everdeen during a critical time in a freshly released image of "". Being released via Rolling Stone, the brand new still gives a look at the two key characters holding each other closely during what seems to be the last minutes before the deadly games begin.

While plays the part of heroine Katniss, veteran musician tackles the role of her designer best friend, Cinna. During an interview with the magazine, Kravitz opened up about what has pulled him to the high-profile movie.

"I thought it was really good storytelling," the father of young actress explained. "I'm very much into stories. The character was interesting. I like [director] Gary [Ross]'s previous work. And I said, Yeah, let's go."

Speaking of Cinna, the designer for Katniss and Peeta who creates the stylish outfits for the two District 12 Tributes, Kravitz said, "He's very streamlined, he's very quiet." He continued on, "He knows what he'd doing. He's confident. He's got a big heart. I just liked the way he moved, very smooth."

The singer-turned-actor admitted that the character somehow reflects himself as an artist. "It's about me, as it should be," he said. Still, he noted, "But in this case, it's got nothing to do with me. It's about a director's vision, a character, and I really like that."

In "The Hunger Games", Katniss replaces her little sister Prim in a fight-to-the-death annual event sponsored by the Panem government. Pitted against highly-trained competitors who have prepared for these games their entire lives, Katniss is forced to rely upon her sharp instincts as well as the mentorship of drunken former victor Haymitch Abernathy to survive in the game.

Also supporting the highly anticipated novel-adapted movie are as Peeta, as Gale Hawthorne, as Haymitch, as Effie Trinket, and as Prim. The film is slated for a March 23 release in the U.S., while its follow-up "Catching Fire" will open nationwide on November 22, 2013.


© AceShowbiz.com
Browse
The Hunger Games Pictures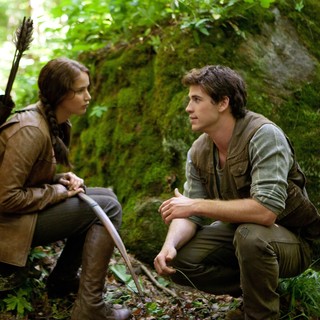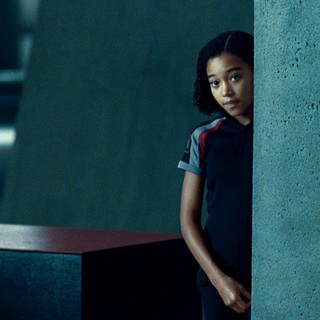 ---
---
More The Hunger Games News:
---