January 01, 2012 07:26:46 GMT
From comic adaptation 'The Avengers' and 'The Dark Knight Rises' to secret agent films 'Skyfall' and 'Looper', this first part lists action-packed movies that have to be checked out next year.

---
As the old year turns to a new one, Hollywood gets ready to unleash a hordes of films that are expected to keep movie lovers entertained in the months to come. Giving a reference to which movies to be checked out this year, AceShowbiz presents the Must Watch Movies of 2012. Divided into three parts, it will compile only the chosen films that have been eagerly awaited by movie lovers. The selection is based on early reviews, public responses so far and its potential to be a blockbuster.

For the first part, the focus is put on the action genre with an emphasis on the films with a promise of high-octane scenes and stunts. Among those making it into the list are much awaited superhero flicks like "", "" and "", as well as anticipated secret agent-centric films like "", "" and "".


HIGH OCTANE:
"The Avengers"
Release Date: May 4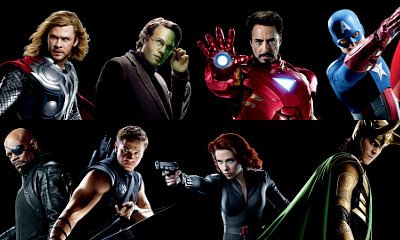 What would it be like if the Earth Mightiest Heroes ensemble to accomplish a heavy duty? Director Joss Whedon will make it happen in "". Fan-favorite Marvel superheroes from good old Captain America and armored hero Iron Man to God of Thunder Thor and green beast Hulk are set to unleash their incredible powers in the ensemble film. As if it's not enough to thrill movie lovers, the film promises to bring the God of Mischief, Loki, as the untamed supervillain who will present a tough challenge for the heroes. Plenty of intense battle scenes and stunning special effects guarantee to make this movie a must-watch. Returning as Captain America, Thor, Iron Man and Black Widow are , , and , while , and tackle the parts of The Hulk, Hawkeye and Loki respectively.
"Battleship"
Release Date: May 18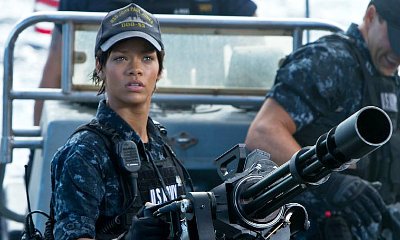 "" invites movie lovers to take part in an epic naval war against an alien race known as "The Refents". While the aliens are not pictured as monstrous creatures in gruesome forms, they are equally, or might even be more, destructive. The massive battle begins as a U.S. navy fleet in Hawaiian Island comes in contact with the aliens which aim to gain power source in the ocean. Quickly being compared to the "" series, this sci-fi film will offer tons of stunning special effects and explosive battle scenes on the sea, the land and the sky, as teased in its trailer. Plus, movie lovers will get a chance to see R&B singer ditching her sexy image to portray a tough weapon specialist. She is set to be the eye-candy among a number of hunky actors like "" star , "" actor and "Star Wars" veteran thesp .
"G.I. Joe: Retaliation"
Release Date: June 29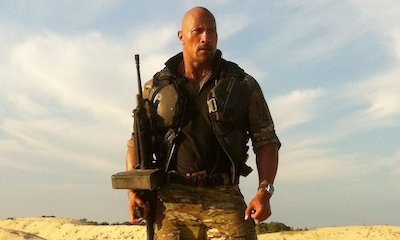 Being promised to be a lot grittier than the first film, "" is set to entertain action movie lovers in the summer of 2012. This time, the team must fight old enemy Zartan and his accomplices. In addition to bringing back , and Lee Byung-hun as fan-favorite characters Duke, Snake Eyes and Storm Shadow respectively, the film features a set of new characters that will guarantee to add spices to the thrilling actions. They are Dwayne "" Johnson's badass Roadblock, ' brainbox Lady Jaye, ' clumsy hacker Mouse and Eldoie Yung's sexy ninja Jinx. One of this sequel's best parts is the unveiling of G.I. Joe founder General Joseph Colton, who is played by veteran actor .
"The Amazing Spider-Man"
Release Date: July 3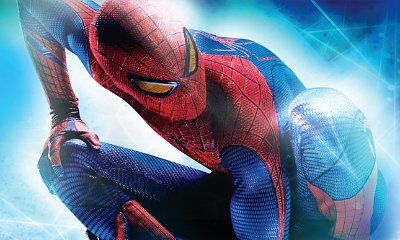 Spider-Man has often been brought to life in various big screen adaptations, but "" is still one of the movies that should not be missed in 2012. Director Marc Webb promises to present something different to those of Sam Raimi's, and screenwriter Steve Kloves claims that this movie will see Andrew Garfiled portraying the superhero in a more realistic way rather than "cartoony." Another plus is Spidey's love interest. Instead of putting Mary Jane Watson under the spotlight, the movie zeroes in Gwen Stacy. As for the nemesis, this time Spidey will have to fight against the Lizard, a genius who tests lizard serum on himself but ends up being transformed into a reptilian humanoid monster. Garfield's real-life girlfriend plays Stacy, while takes on the lead supervillain.
"The Dark Knight Rises"
Release Date: July 20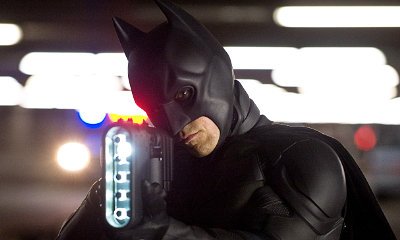 With the great success of "", its follow-up definitely deserves to get special attention, especially since it is director Christopher Nolan's final installment of his Batman series. Taking place eight years after the 2010 film, "" will present a different side of Bruce Wayne, who is getting older and is said to be more vulnerable. Things are getting harder as the Caped Crusader must face Bane, one of the most brutal nemeses he's ever met. So heartless is the supervillain that he wouldn't hesitate to shoot a pregnant woman or an old lady in the film. With Bane chosen as the antagonist, the film is set to "deliver a true finale and close out the trilogy in a powerful and definitive way. And, let's not forget is bringing Catwoman to life. returns as Batman with being the baddie Bane.
"The Bourne Legacy"
Release Date: August 17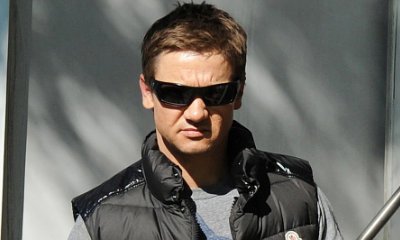 Being long-awaited, "" is finally set to be back and deliver plenty of surprises. Introducing Jeremy Renner as new lead character Aaron Cross, this Tony Gilroy-directed film is ready to unveil "a new set of agents with a different leash." Renner even promised that it will be "more expansive and bigger" than its precursors. The story takes off right after the end of 2007's "", as new characters grapple with the consequences of Jason Bourne's actions. Though won't get back in his shoes as Jason Bourne, he has given his approval for Renner to lead this new "Bourne" film, calling the actor as an "obvious choice". Renner will not be the only magnet to this movie since he is joined by a set of acclaimed actors like Albert Finney, , and .
"Looper"
Release Date: September 28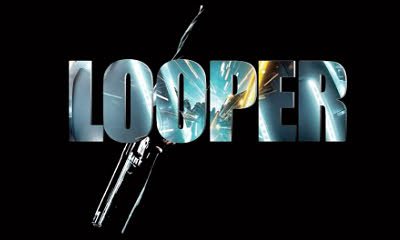 After directing such critically acclaimed movies as "" and "", visionary filmmaker Rian Johnson is set to take the audience to experience time travel in "". Considered as a potentially great sci-fi film in 2012, this movie won't only feature some intense actions, but also present a quite mind-bending yet fascinating storyline as it is set in the time where time machine is about to be invented. It will see as Joe, a member of a group of present-day killers called Looper who work for a mobster to kill people who are sent back in time from the distant-future. Things get troublesome when he is forced to avoid getting killed after finding the older version of himself as a victim. Filling the part of older Joe is veteran action star . His proven performances in various iconic action movies will balance Gordon-Levitt's convincing acting in this film.
"Skyfall"
Release Date: October 26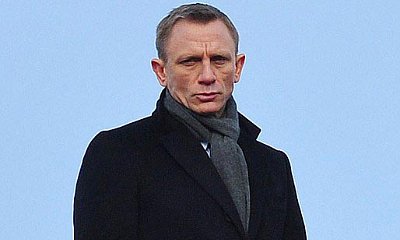 Been itching to watch James Bond back into the actions? Then, "" is the answer to your prayer. is back as the fabled flamboyant secret agent, and he is set to solve an even thrilling mission. This time, his loyalty to M will be tested as M's past comes back to haunt her. When MI6 comes under attack, Bond must track down and destroy the threat, no matter how personal the cost is. Like the usual, this latest 007 movie will showcase some fabulous espionage gadgets provided by the iconic Q. The difference, though, lays in the casting of as Q, marking the first time the gadget guru is younger than Bond himself. Not to mention, the action-packed movie will have a hotter Bond girl with the addition of French beauty . Plus, Oscar winner will inject some tensions to the movie as he tackles the lead villain.
»
© AceShowbiz.com
Browse
The Avengers Pictures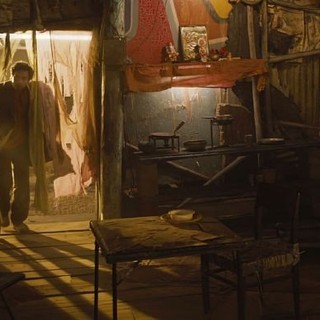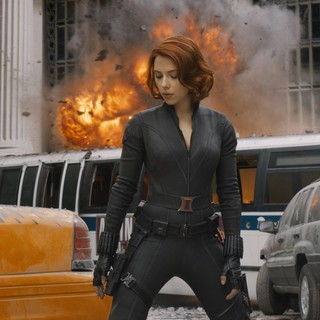 ---
---
---