October 25, 2011 09:13:44 GMT
Get references to create a unique style for October 31 by looking at the different looks of Lady GaGa, Katy Perry, Nicki Minaj, Rihanna and several others in their music videos.

---
The aroma of pumpkin pie and candy corn is practically floating in the air, screaming that Halloween is just around the corner. To help those in need of some major costume inspiration, AceShowbiz decide to provide some superb references about how to dress up and pull off a unique style.

There are many sources of inspiration for the Halloween costumes, but this article will focus only on music artists like and who give endless ideas with their distinctive choice of fashions. Instead of discussing their everyday styles, the inspirations will be dug from their works, namely their 2011 music videos.


Lady GaGa
never ceases to turn people's attention with her outrageous outfits. The Mother Monster always has a fresh approach in fashion just like what she does with her music. Due to her habit of introducing new looks through her many works, there are at least three of her music videos that are packed with inventive costumes and would become brilliant references for the trick-or-treat celebration.
"Born This Way" Music Video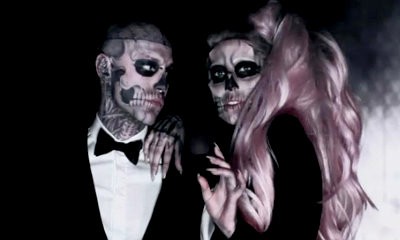 In a music video to support her single "Born This Way", gave birth to a so-called new race in a form of an evil horned demon. The devilish look can be accomplished by putting on some prostate bones to create an effect of protruding flesh from beneath the skin. You could emphasize the menacing look by applying a skeleton make-up, and complete it by wearing a high ponytail and donning a suit. The combination seems a little odd, but it will enhance the essence of weirdo in your inner Little Monster.

"Judas" Music Video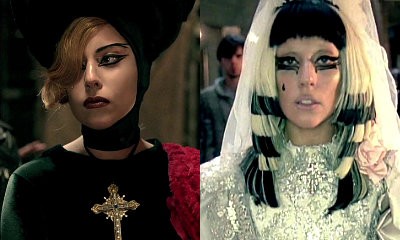 To look less evil but still have the freakish vibes, 's bizarre portrayal of Mary Magdalene in "Judas" music video could be an alternate option for inspiration. The basic rule for her look in this clip is blonde hair, heavy make-up consisting of dark-red lipstick and dramatic eyeliners, and a choker necklace of gold cross. For the clothes, you can either channel your inner biker chick in a leather outfit and bandanna, or pull off a nun look in a long black dress and a big headpiece, or doll up your appearance in a multi-layered white dress with a queen crown and a two-toned wig.

"You and I" Music Video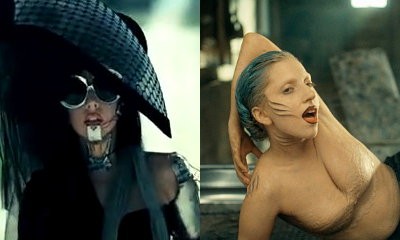 Still couldn't find a look that suits you? Check out 's "You and I" music video which also contains multiple references for Halloween costumes. The most standout ones are her appearances as half-cyborg Bride and mermaid Yuyi. You'll need a long dress, towering heels, and a hat with wide brim to pull off the former look. Add some make-up effects on your feet to create an illusion of injuries, and attach some metal-like pieces and small tubes on your arms to punctuate the robotic aura. As for the latter look, you could slip into a mermaid-tail costume and a barely-there top, apply some "fishy" make-up on your exposed skins for fake scales, and simply pull back your hair neatly.

Katy Perry
Another trend-setting artist, always shows a look and style of her own that is so original and iconic. Unlike who explores outlandish looks and leans more into dark style, the "California Gurls" usually steps out with vibrant looks. A quick and easy guidance to dress up like the popstar can be obtained from her sci-fi "E.T." music video and party-themed "Last Friday Night (T.G.I.F.)" clip.
"E.T." Music Video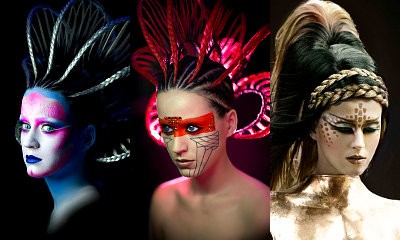 In "E.T." music video, portrays alien as an otherworldly goddess instead of a weird and inhuman creature. You could dress stylishly as such by choosing three different themes; blue, red and gold. Each of them requires a very-pale face, cat-eye contact lenses, and bright make-up with hues of color based on the theme you've chosen. A long flowing dress and matching braided hair-piece will do to complete the blue and red looks. For the gold one, you could go with breastplate, high ponytail and braided bandanna.

"Last Friday Night (T.G.I.F.)" Music Video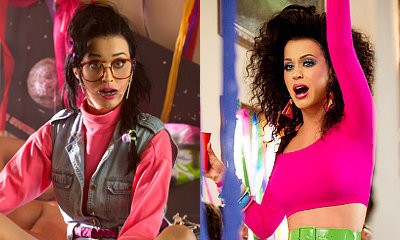 Want to be a geek for Halloween? You could imitate 's alter ego Kathy Beth Terry in the star-studded "Last Friday Night (T.G.I.F.)" music video. You could pose as a book nerd by dressing in old-schooled denim shorts and vest on top of a turtleneck T-shirt, and finishing off your look with braces, headgear and huge glasses. For a more upgraded look, you could wear a tight mini skirt and top, ditch the brace, headgear and glasses, but make your hair wild curly.

Nicki Minaj
is one of the few artists who, in the short period of time, is able to set trend with her bold and daring look. The "Super Bass" hitmaker is well known for her cartoonish harajuku-inspired appearance which consists of colorful unique wigs and sexy outfits which flaunt her voluptuous figure. You could transform yourself into the rapstress by taking references from her "Moment 4 Life" music video and "Fly" clip.
"Moment 4 Life" Music Video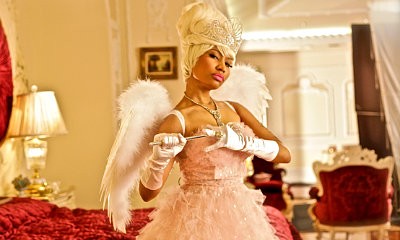 In this "Moment 4 Life" music video, takes a double duty as a princess and a fairy godmother. To mirror her look as the princess and make you look like you just step out of a fairytale, you could don an elegant floor-length dress, put on a black wig with blunt bangs and some jewel pieces adorning it. Don't forget to wear a pair of glass shoes to finish off the look. For the enchanting look as the godmother, you could opt for all-white ensemble, rock a pair of fur wings, carry a sparkling wand, and put on your hair in a bun.

"Fly" Music Video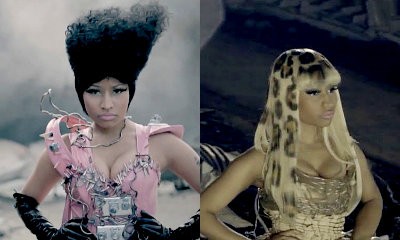 The true looks at a Barbie could be obtained from her "Fly" music video which features . You could copy her look by rocking a black Simpson-esque wig, a pink barb-wired mini dress with a fake bomb detonator placed on the stomach, heavy eye make-up, and thigh-high heeled boots. Another alternate to emulate her harajuku look is by wearing a leopard wig and matching it with gold strapless outfit with little tutu, and a thigh-high boots with matching colors.

The Others
, and are being discussed in the following list. Although their costumes are simpler and less in number than those mentioned above, it doesn't mean that the three music acts don't develop their own signature looks. Riri is famous for her shocking change of hair colors, Bruno is well known for his fedora and quiff hairstyle, while Coldplay often perform on stage wearing military-style jackets.
Rihanna's "S&M" Music Video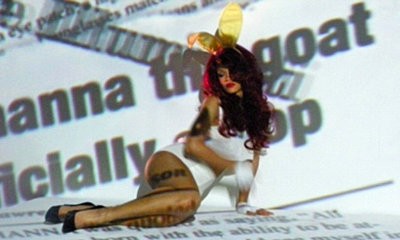 Those who are not into weird look but fond of dressing in sexy outfit could find a muse in through her portrayal as a sexy bunny in her "S&M" music video. A figure-hugging leotard and a pair of heels will do to accomplish the sassy look, and putting on a pair of cute bunny ears and styling your hair with some messy curls will seal it nicely. For another look, you could channel your inner dominatrix by wearing catwoman-like suit and equipping yourself with a whip.

Bruno Mars' "The Lazy Song" Music Video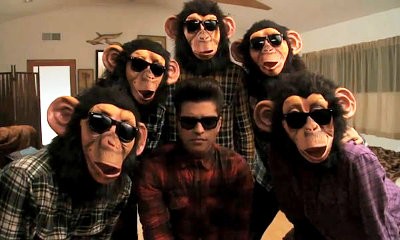 Having no time for elaborate make-ups and costumes? You could turn to Grammy-winning singer/songwriter for a brilliant guideline to pull off a simple yet entertaining look. Taking a reference from his hilarious appearance as a "lazy monkey" in his "Lazy Song" music video, you could simply put on a flannel shirt and jeans and then finish it off by concealing your face under a furry monkey mask.

Coldplay' "Paradise" Music Video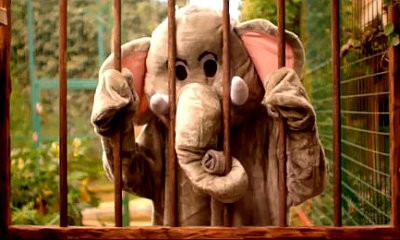 Another inspiration for a less complicated Halloween costume comes from a music video for 's single "Paradise". and his bandmates wear an elephant costume each, and they make it look so simple but have so much fun doing it. To acquire the look, you could simply put on an animal costume to conceal yourself. To show your character, you could add additional accessories like fake glasses or a hat. You could also change the elephant for other adorable animals.

© AceShowbiz.com
Browse
Katy Perry Pictures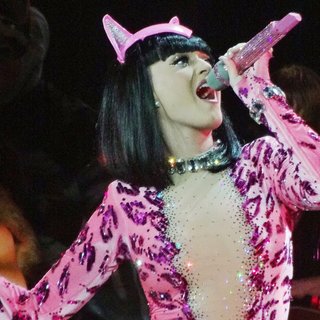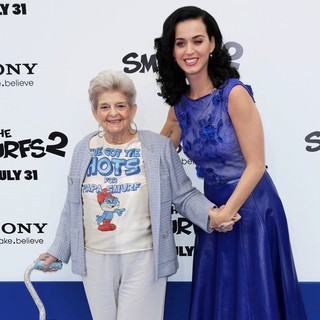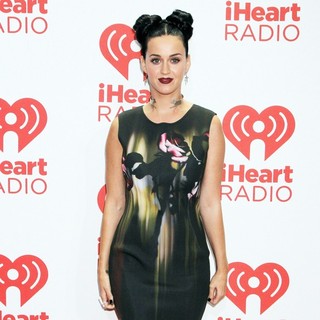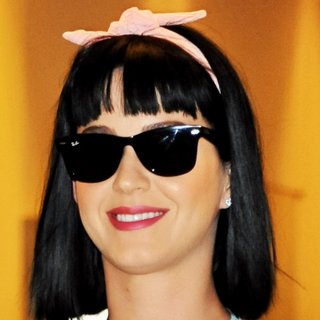 ---
---
---