September 07, 2011 09:06:06 GMT
From Tim Allen-starrer 'Last Man Standing' to raunchy comedy 'Allen Gregory', some of the new shows will generate laughs through the night.

---
A bunch of new series are going to launch this fall, ready to get people hooked to their TVs along with the returning ones. Providing an overview to help viewers find which fresh shows they are looking for to accompany them through the night, AceShowbiz presents a Guide to 2011 Fall New TV Series which lists the shows based on the genres.

Discussed in this first part are some of the so many comedy series, including raunchy animation "" and male-centric "" as well as "". "" which picks up a romantic story set at a workplace, and "" which highlights mother-daughter relationship are among the other options.


2 Broke Girls
Monday at 8:30 P.M. on CBS (Premiere Sept. 19)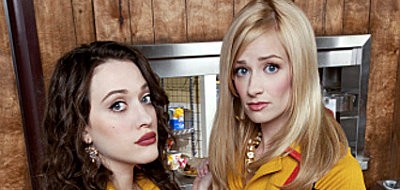 Coming from Michael Patrick King and , "" will add piles to the TV series with sexy pack. One of the eye candies who will lure men to watch is blonde belle . She comes to the show playing a down to luck girl from wealthy family. However, don't be fooled into believing this will be another cute "Sex and the City" since the pilot begs to differ. It offers a lot of sarcastic jokes by having also on the lead to put a wicked spin on every line. Still, it should not be doubted that "SATC" creator King knows how to give ladies a special treat.
Allen Gregory
Sunday at 8:30 P.M. on FOX (Premiere Oct. 30)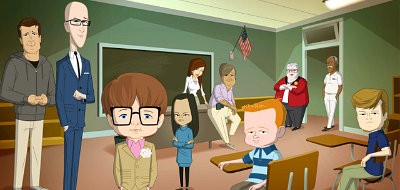 A young age with an old soul would be best to sum up the personalities of the title character on "". A genius and spoiled seven-year-old boy, Allen has no idea what it is to be a child, much less an adult. His struggles to befriend other kids at a public school will be the main source of laughs on this animated show. As Allen behaves improperly for a boy of his age, this comedy also features raunchy jokes, including him dreaming about having an affair with his 70-year-old principal. Added to Allen's weird world is the borderline sociopath Richard who happens to be one of Allen's gay fathers.
Free Agents
Wednesday at 8:30 P.M. on NBC (Premiere Sept. 14)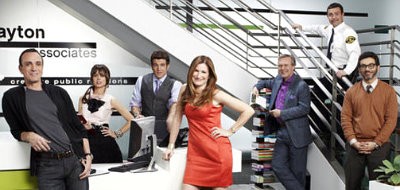 "" revolves around two co-workers who start a casual, intimate and awkward relationship, but the whole idea is not about will they or won't they. Instead, this workplace comedy has a more mature main issue; that is, whether or not they will get through their emotional messes resulted from their past love lives. Although comedian takes one of the lead roles, this show will not feature the on-screen couple acting the fool every time. Still, their raw emotional states spark some goofy actions.
How to Be a Gentleman
Thursday at 8:30 P.M. on CBS (Premiere Sept. 29)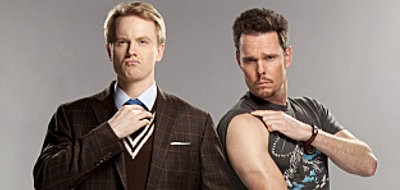 Not yet ready to bid farewell to Johnny Drama of ""? Get a taste of the macho guy on "" where takes on a similar role. This time around, however, he will look wilder and edgier than the warm-hearted Drama. His character will clash with 's Alan, whose gentleman behavior does not fit well with his work. Together, the two make an amusing comic team who could give lessons to men about how to be a "real man".
I Hate My Teenage Daughter
Wednesday at 9:30 P.M. on FOX (Premiere Nov. 30)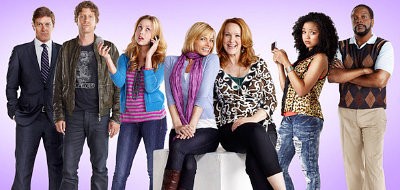 As clearly suggested by its title, "" won't glorify a bond between mothers and their daughters. Instead, this comedy takes advantage from edgy portrayals of the mean teenage girls. Having succeeded with their previous works, ("") and (Broadway play "Promises, Promises") show a great chemistry as mothers who are tortured when their daughters remind them to their high school horror. Although the mother-daughter relationship may seem to be surreal, parents may nod their heads to at least one message conveyed by the show, which is spoiling children usually does not end up good.
Last Man Standing
Tuesday at 8:00 P.M. on ABC (Premiere Oct. 11)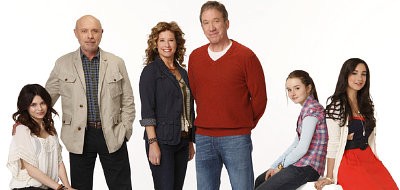 "" will quench the thirst of those missing 's jokes on "Home Improvement", since it marks the comedy vet's return to the small screen after the 1990s show ended 12 years ago. This time, his character comes up with a bunch of hilarious plans that often turn out unexpected as he aims to ensure women around him that they need his manly advices. Despite having a traditional pattern of a husband as the center character, the basic plot takes on today's phenomenon in which women, in one way or another, rule the world.
»
© AceShowbiz.com
---
---
More Last Man Standing News:
---