July 22, 2011 06:44:00 GMT
The 'Abduction' leading lady looks vibrant in a brightly-colored gown and beautiful with her white flawless skin.

---
The first picture from Relativity Media's "Snow White" has been unleashed via Entertainment Weekly, showing as the titular character. Wearing a brightly colored dress, she is pictured having a skin as white as snow, lips as red as blood, and hair as black as ebony.

The daughter of singer described her character as "a joyful person who lights up a room and maintains grace at all times." She elaborated, "She's very much that fairy tale princess we've all read about in books. She's been modernized in a way that she becomes a fighter in the end."

Directed by "" helmer Tarsem Singh, the fantasy movie revolves around Snow White, a princess who is exiled from her kingdom after her father is killed by her evil stepmother. In order to reclaim her birthright, she bands together with a gang of seven quarrelsome dwarfs.

Things will get complicated when her prince charming is linked to the queen. "The queen wants to use him to better herself. I'm seeking his help to gain back my kingdom from the Queen," Lily said. "I go from seeking his help to falling in love, though obviously there's something of a spark from the beginning."

"" actor will play the princess' father, "" actress will portray the Evil Queen, and "" hunk will tackle the prince role. The movie is scheduled to be released in the U.S. on March 16, 2012.

Beside the Lily Collins-starring movie, a similar project called "" is also being developed by Universal Pictures. will take on the main role, while and are said to tackle the roles of the Huntsman and the Evil Queen respectively. It's set for June 1, 2012 U.S. release.


© AceShowbiz.com
Browse
Mirror Mirror Pictures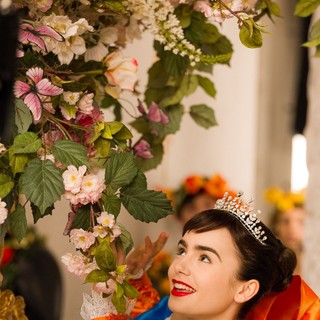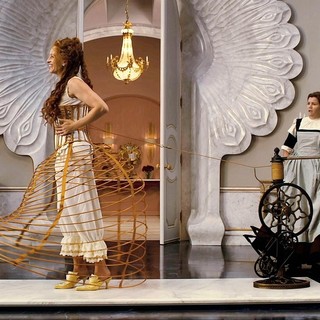 ---
---
---