April 04, 2011 04:47:26 GMT
The trailer shows huge battle scenes and surreal backdrops as Singh describes his movie as 'Caravaggio meets 'Fight Club'.'

---
Rogue Pictures has made use of WonderCon in San Francisco to release the first teaser trailer of "". Being screened at a panel on Saturday, April 2, it gives away the first footage featuring as Theseus, as Phaedra, as Zeus, as the Greek goddess Athena, and as the film's villain, Hyperion.

There are also CG-aided battle scenes. The fight involves mythological weapons like fire whips, a bow and arrow. A shot of a gigantic mountain collapsing, followed by a huge wave coming towards land is also shown. One noticeable approach used by Singh in the action movie is super-slo-mo and speed ramping.

Director Tarsem Singh described his "Immortals" as "Caravaggio meets 'Fight Club'." Slash Film describes the cinematography as "very surreal, stylized and epic looking, but also fake and unaturalistic." The helmer admitted that he had a little trouble shooting the movie for 3-D, but producer Mark Canton assured people that the 3-D version of the movie will look great.

Also taking part in a Q&A session, Evans described his character Zeus as "a father, caregiver, lover," and said he created a character with flaws, a God with many layers and insecurities. Cavill, meanwhile, claimed he added a "softer side" to his character. It was additionally said that Hercules will not appear in the film despite contradicting report.

"Immortals" is due November 11 in the U.S. Before that, more footage from the film is promised to be revealed at Comic-Con in late July.


© AceShowbiz.com
Browse
Immortals Pictures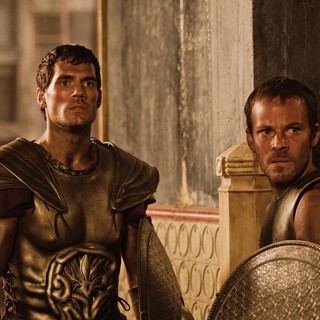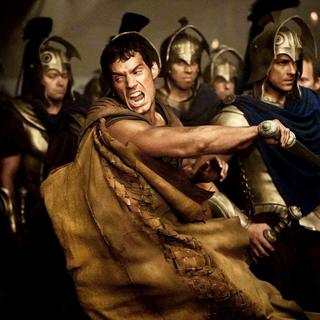 ---
---
---